I hope Mike Dean and his corrupt paymasters at PGMOL are proud of themselves. Where do they find these corrupt donkeys masquerading as referees? It's time to get rid of all of them and get in officials from overseas.
For the second time in four days, Manchester United were screwed over by broken refereeing and VAR technology not fit for purpose. As if Duncan Watmore channeling his inner LeBron James on Friday wasn't enough, the Great Stitch Up went one step further at Turf Moor.
The first disallowed goal was probably fair enough as Harry Maguire - albeit inadvertently - blocked off Jay Rodriguez to allow Raphael Varane to rise high and plant his header into the net. Maguire was interfering with play from an offside position so you could have little argument over that particular decision.
But then the Great Stitch up kicked in, exactly as it's all been planned out to be. How else to describe the decision to disallow the second United goal when Josh Brownhill turned into his own net from a Rashford cross. It was the year 2034 when the linesman put his flag up and of course Dean couldn't wait to chalk it off but yet had it been the other end you can bet it would've stood - the script, the con followed to the letter.
I will never understand how that's deemed a foul yet when our players get kicked, elbowed and stamped on nothing is ever done. It was never a foul by Pogba - the sort of contact you see 50 times each week - anywhere else on the pitch and you would play on. Erik Pieters didn't even appeal for a foul, he's never getting to the ball and Pogba's entitled to go for it.
Remember when Victor Lindelof was flattened by Mbaye Diagne at the Hawthorns last season but it wasn't even looked at by VAR and the goal was given? Of course it was because it was against us and fits the agenda. Diagne's contact on the Swede was far more of a foul than this incident with Pogba - he barged him out the way and put his hands on Lindelof's face - but yet West Brom's goal was allowed to stand and this one wasn't. Another example of the Great Stitch Up in full swing. Well done Dean you massive prick. Get in the bin.
The fact the VAR team was the same here as it was for the Middlesbrough game tells you all need to know. Anthony Taylor, Dean, Stuart Attwell - they are all as bad as each other. Every single one of them a key component in the Great Stitch Up.
Wout Weghorst should've been sent off when he almost snapped Scott McTominay in half but of course he stayed on the field to play a part in the equaliser. Rashford got shoved over but no penalty was given, yet when its against us the officials can't give decisions quickly enough.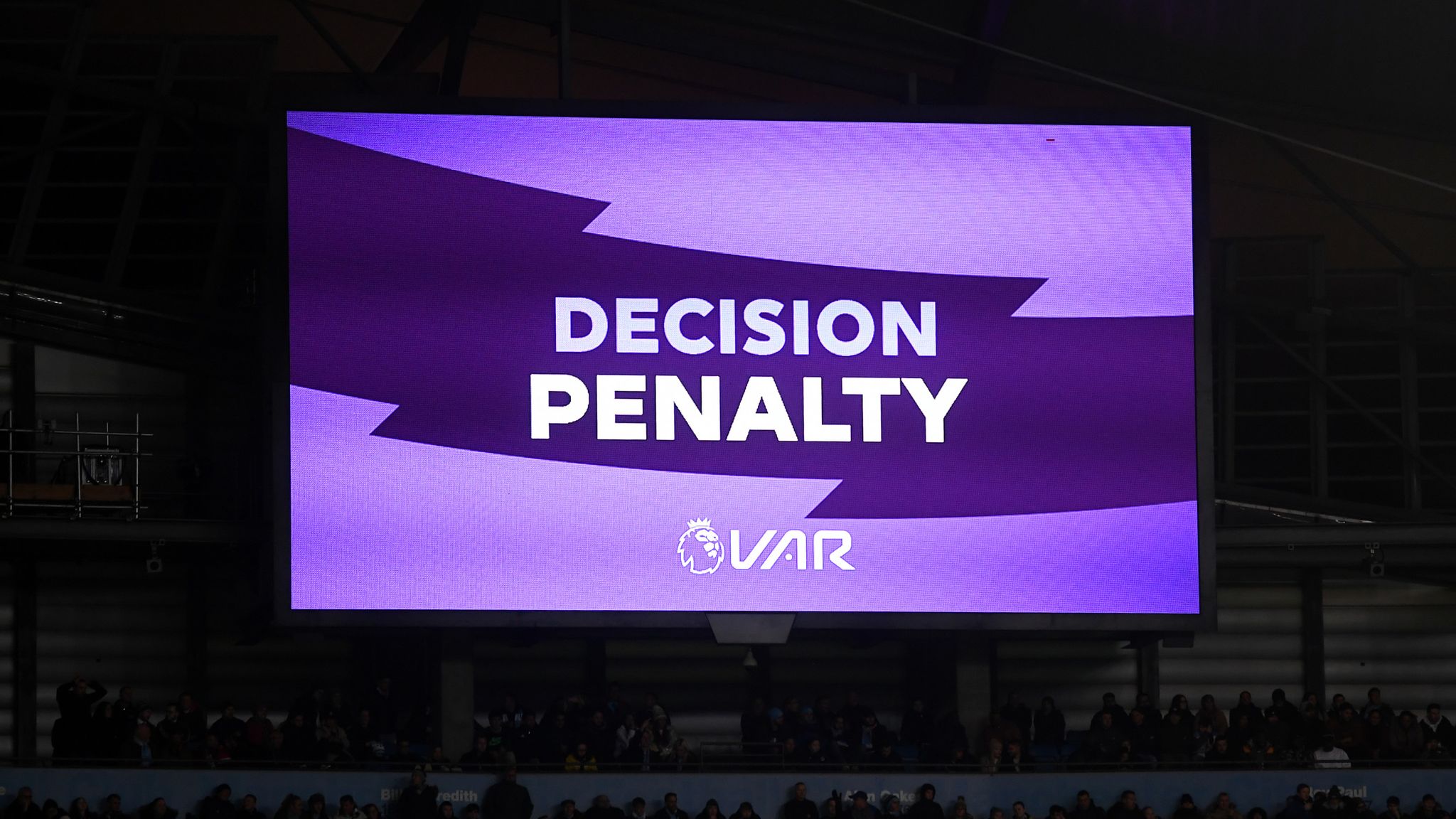 Before the season starts, all the referees and all the governing bodies come together to collude a plan to bring down Manchester United and sabotage our season. It's all bollocks, all a set up to screw us over. It happened last season and now history repeats. Refs are told, they're paid off, to never give us a decision and ensure we fail to keep the likes of precious Pep and mouthy Klopp happy. Whenever United are playing well and our opposition struggling, referees step in to help them, give them a lift and boost confidence. The officials decide who benefits and who gets screwed over, and the dye is cast.
It's becoming quite clear football is one big con to conspire against us - how else to describe us having to play 12 men every week and not having got a decision in our favour since approximately 1997. Last season's list of bad calls against us was as long as both my arms and this season's one is now up to ten with the three at Turf Moor on Tuesday the latest additions to an ever-lengthening charge sheet.
It's going exactly as they all wanted - the authorities don't want Manchester United to play in the Champions League so they're going to do everything in their power to make sure it doesn't happen because of course. It's all collusion, all planned, all staged and all a load of bollocks.
It wouldn't surprise me if they try and deduct points off us after Wayne Rooney's comments in 2006 (the FA are investigating) in which he said he wanted to harm John Terry. Any excuse to bring our club down. We should ask for an enquiry into blatant corruption and match fixing costing us points and games week in week out. The Great Stitch up will of course ensure all the teams below us somehow all magically win their games in hand.
Abysmal, donkey refereeing cost us in both domestic cups and now has dropped us out the top four - now UEFA have only got to find a way to get us out of Europe and the Great Stitch up is complete for another year.