When Anthony Elanga missed the decisive penalty in the shootout at Old Trafford, two thoughts went through my mind.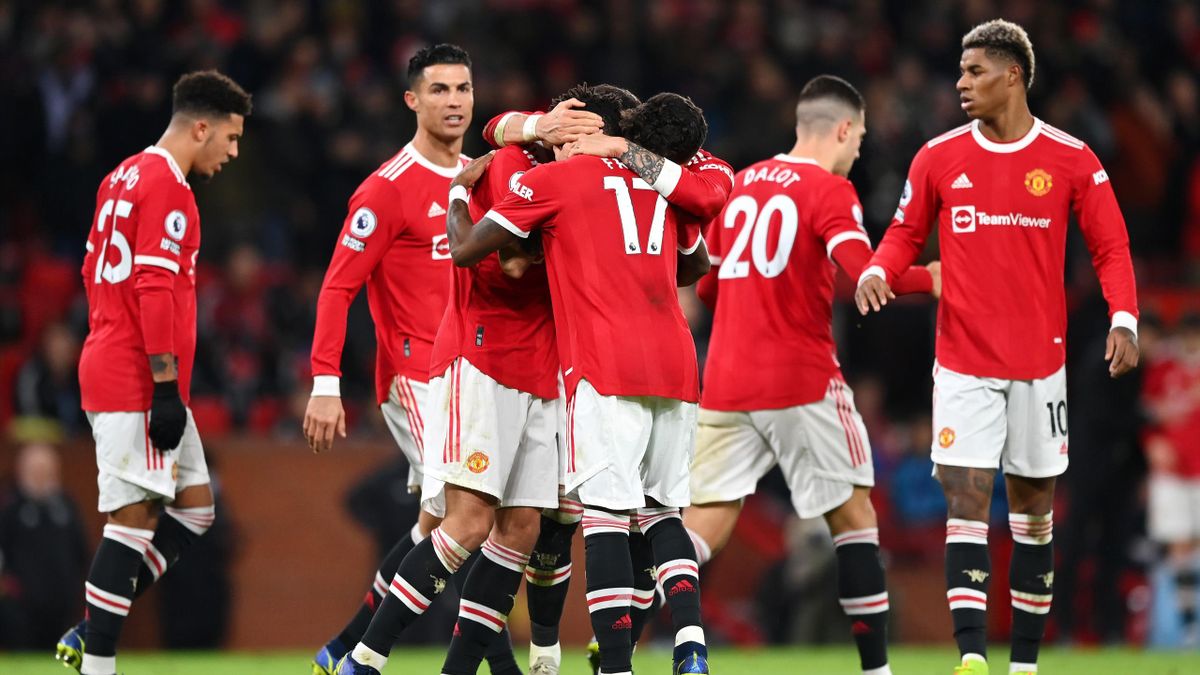 There was, of course, a tinge of disappointment as you're never pleased to see your side on the wrong end of a result such as this one. But the main emotion was an overwhelming sense of relief - relief United are now gone from a competition which threatened to get in the way of more important matters. I wouldn't say I'm pleased, but the fact this was only the FA Cup softened the blow considerably. At least it wasn't a league match or a big European tie.
The last time we lost on penalties came in May's Europa League final - a blow which left me dazed and gutted for days, but that was different. That was a European final, not the fourth round of some two bob domestic competition we were never going to win anyway. My emotions couldn't be more different. If I could have picked one game for us to lose, it would've been this one.

It's a tournament no one really cares about (unless you're non league) and one I didn't want us to be in so, from that point of view, this comes as a blessing in disguise. There's too many games in too short a space of time with a small squad - if I had my way, the FA Cup wouldn't exist at all. No one ever remembers who wins the bloody thing
If I was in charge of our national game (imagine that!) I would scrap both domestic cups so teams at our level play league and European games only. This would not only help the fortunes of the England team but also preserve the health of players as well as reducing the frantic fixture list in size.
It's just money keeping it going and unless you're after a big payday or a small non league team, the FA Cup barely matters to anyone. It no longer has a place in the English game. It's not quite good riddance to our place in it, but last night's result certainly does us a huge favour in the long term. I won't be losing sleep over it, put it that way.
With another competition mercifully out the way, United have sixteen games left in the league with a crucial Champions League knockout tie with the might of Atletico on the horizon. Our exit from the much-maligned FA Cup allows us to focus on these two competitions without the distraction of another 5,000 fixtures on the schedule (OK, an exaggeration slightly but you get the gist).
We can now focus on what's really important - the league campaign and having a crack at getting as far as we can in Europe. Those two competition are the only ones I care about and they are what we should be judged on. I don't think we'll get past Diego Simeone's Spanish champions - they will be strong over two legs despite their underwhelming league season - but at least now we've got a far better chance of doing so. They will be a good little test for us. We've done well to get this far when it comes to Europe but it would be nice if we can go another round - the FA Cup exit gives us more time to prepare, frees up the calendar and allows the players a lot more rest in between games.
United face three league games in seven days - next Saturday's home time with Southampton sandwiched by midweek tete-a-tetes against Burnley (8th) and Brighton (15th) in which maximum points are ideally required to keep our league ambitions on track. We need to win all three to continue climbing the league with the fight for fourth (or maybe even third) likely to go to the wire in the closing months of the season.
It's vital United secure Champions League qualification for the next permanent manager - whoever he may be. This should always be the aim and the Reds look good to do just that with only one defeat since November in the league. Rangnick has performed a minor miracle in getting the Reds into Champions League contention, when you consider where we where when he took over to replace Ole Gunnar Solskjaer.
United came into this season with the twin ambitions of a top four finish and an extended run, deep into the final furlong of the Champions League. Six months on and that hasn't changed with the Reds fighting on two fronts as we approach the run in.