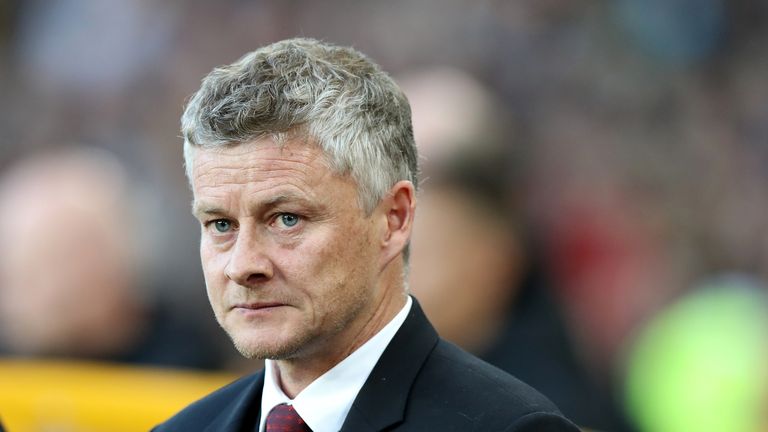 We all know that the vast majority of football fans are as fickle as can be, but nowhere does that stand to reason more than with Manchester United. Let's face it, the vast majority of our fans are twats. That's before we even consider the disgusting racial abuse aimed at first Paul Pogba and then Marcus Rashford over the last few days, simply because of a missed penalty during a football match. Most of our fans are selt entitled, spoilt brats who wish for the world and want it yesterday. Nothing will ever be good enough. A home defeat to Crystal Palace shouldn't be good enough, of course, and it isn't, but it hardly warrants such a level of hysteria.
It's not just the fans, but the media too. Chelsea are beaten 4-0 at Old Trafford on the opening day, and are deemed unlucky, we lost to a hard-working but limited Crystal Palace team and it's a crisis. Double standards at their hypocritical finest.
Three games into the season and the Ole out brigade has started already. Ask yourself this: how would it help if we changed manager again? For what? We need stability - we've lurched from the joker in the pack, the studious tactictian to the proven serial winner and now tried our hand at the club legend. Four different managers but nowhere else to turn. Ole might not be the man for the job, but this club has been run upside down for over a decade now and the plethora of problems run very deep.
If Sir Alex Ferguson had endured his difficult start at Old Trafford in 2019 and not 1986, he wouldn't have survived in the job for 25 days never mind a quarter of a century. A reminder, we're THREE games into a potentially 50-odd game season. Three. Why are some of you lot panicking? There's nothing to panic about.
We've twice been the width of a goalpost away from going joint top of the table with a 100% record. Instead it's four points from a possible nine and one win in three. Fine margins indeed.
You always get freak results, and Palace have shown to be capable of upsetting the top six apple cart in recent years. They're one of those sides that never really do much but can always catch you cold on their day.
I've seen more than enough positive signs in our first two games to know there's no need to sound the alarm bells and hit the panic button after one defeat. There have been clear signs of improvement already. It's a marathon, not a sprint, you win some, you lose some and won't always get the rub of the green. We will there or thereabouts come May. I'm not worried in the slightest.
Whereas Louis van Gaal and, more pertinently, Jose Mourinho, were brought in with the specific raison d'etre of the big name, quick fix, with Ole it's different. It's a long term building project, and such projects can take months, even years, to complete. You can't just walk into an office, click your fingers and expect everything to fall into place. When he came in last December, the season was as good as done, so it would seem unfairly churlish to judge Ole on those few months when he inherited a mess and a dressing room that was broken beyond repair. In short, it is this season that the hard work starts.
He needs to change the entire ideology, mentality and playing style of the team. That's a daunting task for any manager, but when you're working with your hands tied under a Glazer regime, it is one rendered even more difficult. That won't happen in one season, probably not even two and certainly not just a single transfer window of opportunity. There's a reason why he was given a three year contract.
Solskjaer needs time and patience - two commodities that unfortunately don't seem to be afforded to those in the position of football management. Not just at United, but across the board (pun intended). Jurgen Klopp finished eighth in his first two seasons at Anfield, and didn't have anywhere near the squad he wanted or needed. He didn't do too badly in the end.
How long should Ole get? How long is a piece of string.
There are going to be bumps along the road, as with any construction job. You would think that most fans would have the brains to realise that, but clearly, for some, his time is already up. This season is a free hit for Solskjaer - or it certainly should be.