United have finally shown we've learned our lesson after pulling out of the deal for Paulo Dybala with the forward's wage demands deemed excessive. Dybala's heart never seemed to be geared towards Old Trafford, and the Argentine will instead stay and fight for his place under new Juve boss Maurizio Sarri.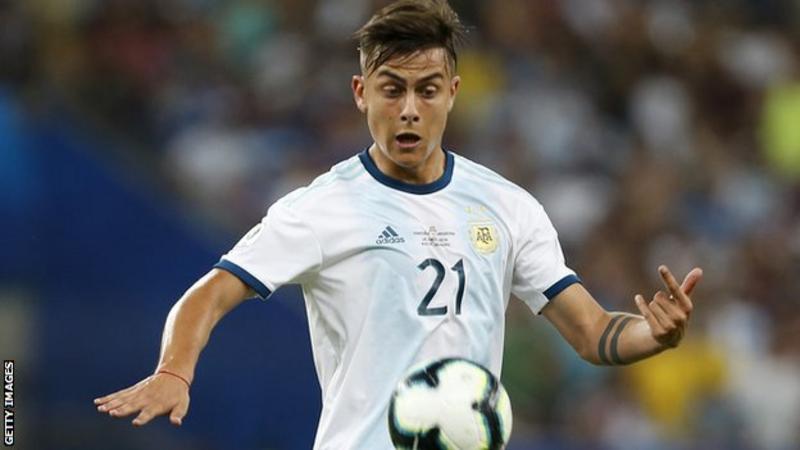 The swap deal - which also would have involved Romelu Lukaku - is certainly not the first time United have gone after a big name signing in the final throes of a transfer window. It was in not too dissimilar circumstances that a certain Angel Di Maria arrived as the club's then record signings back in 2014. A superstar Argentine forward interested only in the pound signs in front of his eyes, under a star-struck boardroom regime only wanting the shirt sales and sell on value such a signing can bring. Where have we heard that one before? It seemed like we were walking that road once again with the 25-year-old Argentina international but have come to our senses and, on reflection, made the right decision.
Di Maria came with a hefty price tag and even loftier expectations but turned into a flop during a catastrophic ten months in Manchester. He never wanted to come, was motivated only by the wages and used us a stepping stone to get his move to PSG.
The Alexis Sanchez saga is further proof of what can happen when a player's demands cause the entire wage structure to become lopsided. Further proof, again, that lessons have been learned and wrongs are being righted.
There is no doubt Dybala would have represented a significant upgrade on Lukaku. A versatile, technically gifted, two-footed player capable of playing anywhere across the front line, it would have been an undoubted and surprising coup had we managed to land him. But I don't want any player at our club that doesn't want us, they need to want to play for the club and that seemed a major sticking point during the talks with Dybala, his agent and the club. Perhaps we've dodged a bullet.
This looked to have the grubby stamp of Ed Woodward all over it, unable to resist the big name, big money commercial signing that has become the United CEO's raison d'etre during his reign of terror.
It is a strategy that has become synoymous with the wider Old Trafford malaise. Ole Gunnar Solskjaer has made no secret of his preference for young British talent, Dybala did not seem to fit that philosophy so it stands to reason that United officials concluded further bids for Dybala would be a move away from that.
Our need for a central midfielder is arguably greater than it is for a forward or winger with the window closing on Thursday. Lukaku has been left in limbo with United having turned down a bid for him from Inter Milan. With the emergence of Mason Greenwood and Angel Gomes during pre-season, United are likely to turn to youth should Lukaku leave without a replacement being signed.