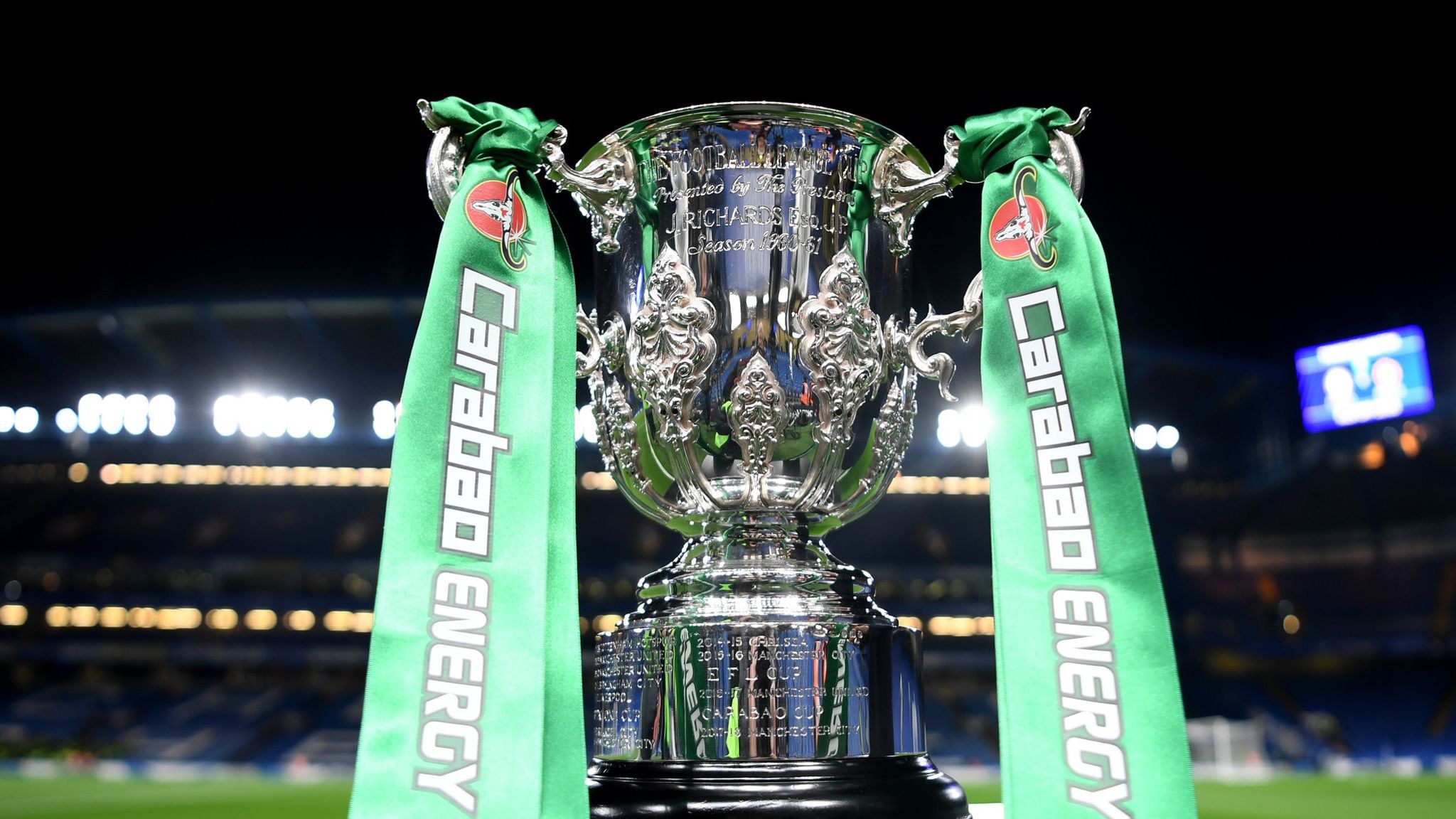 It's happened again, IT HAS HAPPENED AGAIN. Get to fuck the FA and the EFL. Get in the bin where you all belong. This is a joke now, so much so I'm beginning to question the integrity of these supposedly "random" cup draws.
How else do you legitimately explain Manchester United under Ole Gunnar Solskjaer always, ALWAYS, without fail getting one of the toughest ties possible when these cup draws come around. It's beyond a joke now. Every time, United get a top six Premier League side so we can't even rest players and have to play a full strength team every time when the other big clubs can rotate.
I'm convinced the football powers-that-be join forces and conspire with one another every pre-season to make sure Manchester United must be given Premier League opposition in every round of every domestic cup competition each season and ensure we never win one of these again. How else do you explain our ridiculous bad luck of the draw? It's all a scam and it's a disgrace.
As United were paired with former boss David Moyes and his West Ham side - again, really! - in the third round of the Carabao Cup, the anger rose inside me. Granted, it wasn't Chelsea, Liverpool or Manchester City (more on them in a moment), but still a tough hurdle to negotiate having needed extra-time to get past the Hammers in the FA Cup fifth round last term. That win came after victories over divisional rivals Watford and Liverpool and before our knockout KO at the hands of eventual winners Leicester in the quarter finals. We lost to City in the semi finals of the League Cup and had the Champions League group of death to contend with. That was only last season. It was City and Chelsea the year before. Can anyone else spot a definitive pattern emerging here? There should be a full investigation in to the FA, the EFL and UEFA as no one can legitimately explain to me why it is that we're stitched up when it comes to the cups, season in season out. And people ask why we can't win them? Is it any wonder with these ridiculous draws every time. Can we for once, just once, play lower league opposition? The authorities hate Ole but adore beloved, untouchable, fawning Pep.
Speaking of which, this disdain doesn't even tell half the story. Yep, you can probably guess where I'm going with this. Just as United are almost certain to get one of the most difficult ties, our nearest and dearest from across the road - precious Pep and his bottomless pit - City without fail of course, for the 5,000th time in a row, face Ragarse Rovers Reserves.
The authorities might as well just front up and admit it now, City pay them off to get piss easy opponents every step of the way. It's a fix for the bald fraud to stat pad his way to another cup win by virtue of getting a bye and allowing his 60m back up squad players some game time. When the dirt eventually emerges about these corrupt, tapas shagging, tax dodging, soulless, oil money plastics this special treatment from those in the corridor of power will definitely pop up. There should be an investigation into this, too. Its not as if its a one off - it happens EVERY SINGLE YEAR. Far too many times to simply be a coincidence or just a lucky run. These twats are paying the relevant people off to get a piece of piss whilst all the other heavyweights knock six bells out of each other. Any success they have is tainted.
Look at 2018-19 as an example - the season
of City's much vaunted "domestic treble." They won the league and the two domestic cups but their 'opponents' in the FA Cup were as follows: Rotherham, Burnley, Newport, Swansea, Brighton and Watford. Three Premier League teams admittedly, but all of them you'd expect them to beat with their eyes closed. In the League Cup they played: Oxford, Fulham, a second string Leicester side, Burton Albion in a semi final and Chelsea in the final. For the record, their Champions League group that season consisted of Lyon, Shakhtar Donetsk and 1899 Hoffenheim. By comparison, we had Arsenal, Chelsea and Wolves in the FA Cup and a Champions League group of Valencia, Juve and Young Boys (and then PSG and Barcelona in the knockout rounds) - City got Schalke in the round of 16.
Looking forward to us getting Bayern, Ajax and Milan in tomorrow's Champions League draw whilst City get Eastcote Farm, the Dog&Duck and Toytown before Pep comes out and drones on and on about how wonderful he is and what "challenging games" the fixtures will be. Get to fuck all of you. It's all a stitch up.