On Saturday, Manchester United marked the anniversary of our darkest hour, 63 years on from the tragic events at Munich that defined the course of history for this iconic club.
Indeed, if I could channel my inner David Tennant and boast the ability to time travel, I would transport myself back to the Old Trafford of the mid 50s and watch in wonderment as Messrs Taylor, Edwards, Pegg, Colman and Byrne et al thrilled the world and became all-conquering. Even my uncle, the man thanks to whom I caught the bug that is United, was too young to remember them. I may not have had the eternal honour of watching the legendary team in action, but it shaped the future of the club I - and millions of others - would fall deeply in love with. The memory of Munich will forever be enshrined in the very fabric of the greatest football club in the world.
You won't need me to tell you what happened, as every football fan on the planet knows the story of the finest young side in the land, the generational talents cut down in their prime by a plane crash - a plane that failed to get off the ground and crashed on take off on a snowy, slush covered runway. A team and a tale immortalised in black and white as a group of brilliant young men forever consigned to the annals as the Busby Babes.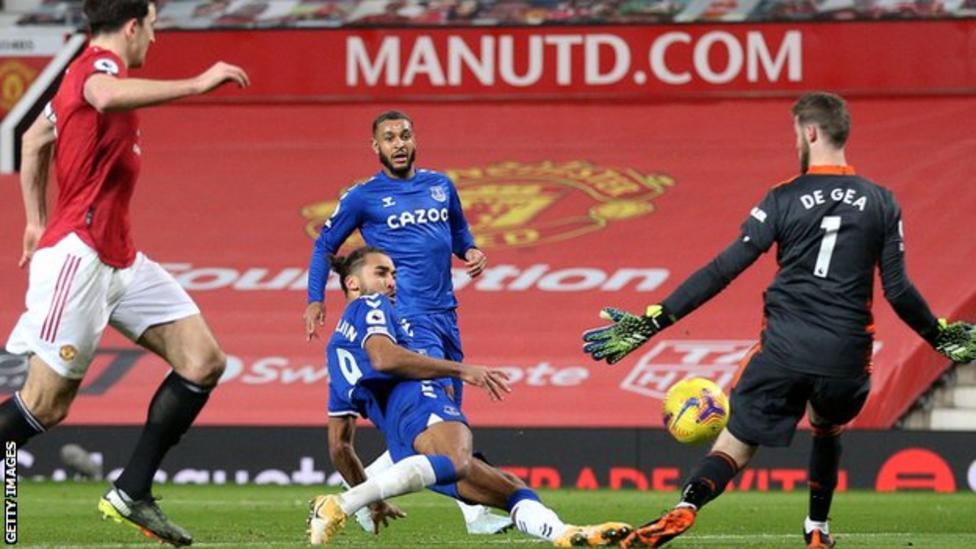 The ceremony marking the tragedy was, of course, a significantly watered down affair this year, amidst the backdrop of a national lockdown in the battle against the single biggest health crisis this country has even seen. But if the Munich memorial service was more low key than usual, then the match that followed it certainly wasn't. It was only the fourth time ever that United have played on the actual date - 6 February - and manager Ole Gunnar Solskjaer called for a performance and a result to honour those we lost in a manner befitting of the finest traditions of the club. Solskjaer wanted United to put on a showing synonymous with the Busby Babes penchant for expansive, exciting and attacking football.
For 94 minutes, he looked as if he had got his wish in a rip-roaring, superbly see-sawing content in which United led 2-0 and then 3-2, having been pegged back, only for Dominic Calvert - Lewin to administer a last gasp kick to the solar plexus and pilfer a precious point for the Toffees at the death.
In doing so came the painful realisation that the Everton man had done so much more than simply deny us a victory. As he wheeled away in celebration and assistant Duncan Ferguson needlessly cavorted down the Old Trafford touchline, in all probability and barring a miracle, United's dreams of title no.21 went with him. But in the spirit of Sir Matt's finest, this is a club that never give in and fight for everything until the last second. Manchester City have turned a tight title tussle into a procession in no time at all, but you can never truly write Manchester United off.
It was all a far cry from a week hence, when the Reds had smashed Southampton to smithereens and equalled (our own) record for the biggest margin of victory in the Premier League. It just goes to show that the old adage is true - if a week is a long time in politics, then it is an eternity in football. From quite literally being on cloud nine when basking in the glow of an incredible, if slightly freakish, 9-0 victory, to feeling like we've all been kicked in the proverbials after a gut wrenching draw, all in the space of a few days. Only football can provide two such contrasting emotional states in such a short space of time.
As the great man once said: "Football eh, bloody hell." But yet, that's what we all love about the Beautiful Game. The capacity to agonise, astonish, captivate, delight and despair in equal measure. Manchester United have certainly succeeded in putting us through the wringer with the whole gamut of emotions in our last two games. I'm sure Sir Matt Busby is chuckling to himself up in the heavens - whilst manager of the supernatural's very own Red-encrusted five-a-side line up, of course.
Busby was a champion of front-foot attacking play and would be delighted with the fact United are scoring goals for fun, with a sizeable dollop of youth and Academy graduates - a pioneering raison d'etre he so painstakingly built - thrown in for good measure.
In a week when we experienced every emotion football can throw at you, it's important to remember that the Beautiful Game is exactly that - a game. A former Liverpool manager may have said otherwise, but it really isn't more important than life or death. Especially at a time of year particularly poignant for everyone at Old Trafford as we remember 23 people and eight of our own whom perished on that runway in Germany.
Even with the passing of time all these years on and in this country's own darkest hour, Manchester United's will never, ever be forgotten.