Roy Keane was the string-pulling heartbeat of the Man Utd midfield for the best part of two decades. He could do the lot - a totemic, hard working, box to box player who took no prisoners, let no one stand in his way and at times seemed to drag the team through games almost by sheer bloody mindedness.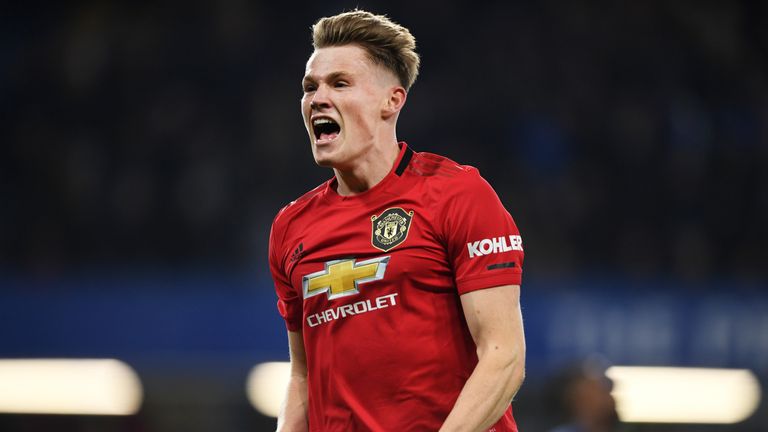 For years, we've had to do without a player like Captain Fantastic. Michael Carrick was top drawer but was never really a like for like Keane 2.0. But, in Scott McTominay, United and Ole Gunnar Solskjaer may have found Keane reincarnate. Once mocked for being Jose Mourinho's favourite, he is quickly becoming indispensable. Fred still looks considerably short of being the £52m player he is meant to be, but McTominay is growing alongside him by the week. Stamford Bridge is never an easy place to go, but that did not seem to matter to McSauce. He looked like he'd rather die than lose, dominating the midfield, tackling, passing, blocking and running to his heart's content, using breaks in play to pass on instructions and holding United together.
It is becoming clear why Jose Mourinho regarded him so highly - and it is already obvious that Solskjaer views him in the same way. Since the start of the season, McTominay has played 887 minutes of a possible 900 in the Premier League. The 22-year-old's importance to the side is now such that he is undroppable in the cup games too. A player seen as limited but Mourinho's go-to simply because of his build has come of age and grown into the red of United before our very eyes.
McTominay saw yellow early on for a crunching tackle on Matteo Kovacic, taking the Croatia international clean out.
It was the sort of tackle that Keane would commit week in, week out during his time at Old Trafford. One that leaves a mark on your opponent and gets your own fans singing your name in praise.
A couple of years ago, United saw Ander Herrera - whose tenacity saw him compared with Keane at times - sent off against Chelsea. He'd picked up a yellow early on and, after one foul too many, received his marching orders.
McTominay made no such mistake, however.
The United star was brilliant at staying disciplined. It's that sort of trait which made Mourinho love him so much and swear blind that he was good enough to make it.
It was also the sort of thing that Keane was able to do during his time at the club.
McTominay was Manchester United's midfield enforcer at Stamford Bridge, dominating the physical battle, but in the absence of Paul Pogba, and with modest support around him, he has become more than that too. He may not boast our World Cup winner's prowess or ability on the ball, but when it comes to giving United someone to play through in midfield, McTominay - still only 22 - has stepped up.
McTominay has been a rare bright spark for United this season and he shone again at Stamford Bridge. Up against a talented Chelsea midfield, containing Jorginho and Mateo Kovacic, the Scot held his own and acted as the perfect screen for United's back three.
His work may not always be pretty - and at times it may go unnoticed - but McTominay is quickly becoming a key cog for Manchester United. Isn't that what Keane did? He wasn't the most brilliant player but yet was indispensable.
The United captaincy will likely be available in a year's time.
Harry Maguire skippered the side well but McTominay is certainly passing the audition for the role.
The way he's going, he will be impossible to overlook when it comes to donning the armband. He's the player we've been crying out for - and, what's more, he's one of our own.