The counter argument in the wake of United's 1-0 defeat to Juventus is that is there really any shame in a narrow defeat to a side who have won their league seven times in a row and made two of the last four Champions League finals? It's Juventus - European heavyweights who have their wits about them, they're streetwise, have the know how and are masters of the art of game management and the catenaccio. Did anyone really expect any better given the fortunes of the two sides and the manner in which our respective seasons have panned out so far?
That may be true, and there's no debating that Max Allegri's side are a brilliant team, but if ever there was a 1-0 thrashing then this was it. Don't be fooled into thinking that this was a closely contested encounter, in reality it was anything but. 60% of the ball, 14 shots and five on target compared to our six and two respectively. One of those was a token Anthony Martial daisy cutter in added time. You got the feeling that Juventus had several more gears to click into if the need arose.
Damning evidence, if it were needed, of the gaping chasm and the gulf in class that there now is between this Manchester United side and the decorated elite perched loftily atop the upper echelons of the European game. We're miles away, a fact that can at now be accepted for what it is after a chastening 90 minutes on Tuesday at the hands of top class team with every chance of going all the way. United are a world away from the Champions League superpower we once aspired to be.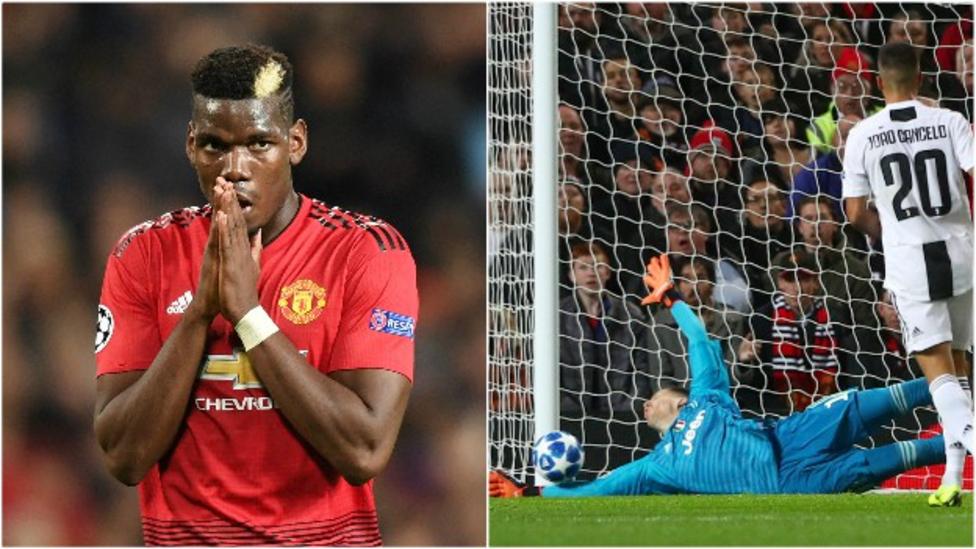 Juventus were simply a different level, a cut above and barely even broke a sweat. Aside from a belated 10 - 15 minute spell of pressure after the break, United were unable to compete with the class and quality of Allegri's all conquering Old Lady. Even when the Reds did up the ante, Juve were never really troubled and Wojciech Szczesny was a virtual spectator between the sticks. Paul Pogba's hit from distance was our only proper shot in anger. Don't get me wrong, I was never expecting United to play a experienced and erstwhile Juve side off the park or even to beat them, but was it too much to ask for us to press them, prise them open and make life difficult? We did none of those things - instead, Juve came to our stadium - a stadium that used to be an impenetrable fortress - and approached the match like a home game.
This was our seventh Old Trafford tie of the season. Of those, two have been won - and even then only just. Even then, we needed a climb off the canvas comeback to turn the tie on its head with a late, late winner over a struggling Newcastle side who remain rooted to the foot of the table. It's now one win in seven, we're tenth in the table, out of the Carabao Cup and facing a fight to get out of an admittedly difficult Champions League section.
Tottenham, Wolves, Derby, Valencia and now Juventus. Hardly a who's who of mighty footballing heavyweights but yet all have come to Old Trafford this season and avoided defeat. Not only that, but avoided defeat whilst thoroughly outplaying United in the process. Those sides have come to Old Trafford and outfoxed us by doing the basics - pressing, passing, working hard and taking their chances when they come. It's not even taken a lung-busting and superhuman effort to prevail against Mourinho's moribund United side. Three years into his tenure, and it's impossible to detect any signs of progress and direction. You get the feeling that Mourinho wants this side to be everything Allegri's
Juventus are but - as we saw the other night - we're about as far away from that as it's possible to be.