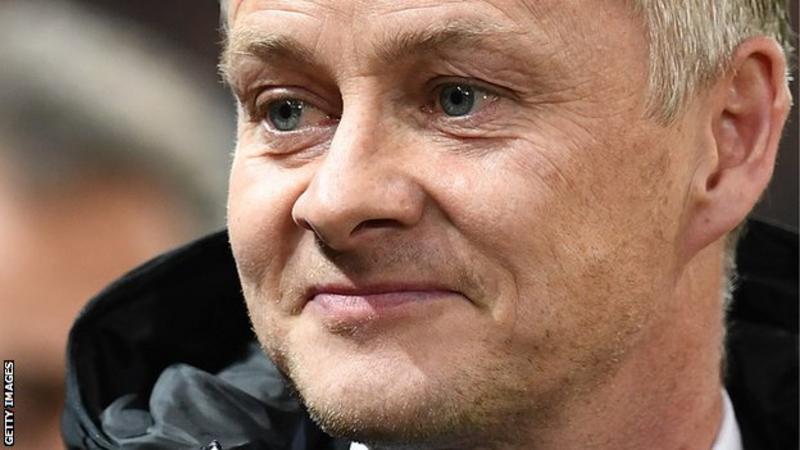 Whatever had happened during Ole Gunnar Solskjaer's temporary tenure as Manchester United's caretaker boss, there would have been nothing but gratitude and thanks towards the affable Norwegian.
Even if things hadn't worked out since replacing Jose Mourinho in December, Ole would have returned to his native homeland at the end of the season as a legend - the man forever synonymous with the most famous goal in the history of United. With one flick of the left foot at the Nou Camp, Solskjaer wrote himself into Old Trafford folklore. But that's only half of this man's story - a fairytale that even Solskjaer himself would never have scripted.
His rise to become the 21st permanent manager of the club is as heart-warming as it is unlikely. United CEO Ed Woodward has garnered a reputation of breaking from tradition by going for the big name, the Galactico, and the star-struck approach to both player and managerial recruitment.
In appointing Solskjaer, he and his cohorts in the Old Trafford corridors of power bucked that trend and took a gamble - there was certainly an element of sentiment in making Ole Mourinho's interim successor.
There is no sentiment here, though - Solskjaer has built a compelling, irrefutable case for the defence during the best few months we have seen from United for many a year. This is a decision based on sense, logic, merit and a stack of evidence that simply could not have been ignored. In the end, there was no decision to be made - it was impossible not to appoint him.
There would have been a full scale riot through Salford Quays with placards, banner and effigies of Woodward if Solskjaer HADN'T been given the job. It should have been a no brainer, but then nothing is ever as it should be with this board. Like with Mourinho's sacking, perhaps only the timing of the appointment has come as a surprise. Initially, it seemed United weren't set to make any official announcement until the end of the season. With eight league games left and a two-legged Champions League quarter-final with Barcelona to come, consensus was that the club would hold fire and see what panned out. But I can see why we've done it now. Coming off the back of the international break, there are still contracts to be signed and potential signings to be sorted, so it's always easier to make these negotiations if everyone know what's happening with the manager.
Ole, you're never going to read this, but I'm sure I speak on behalf of 650 million United fans across the globe when I say thank you. Thank you for taking us from rock bottom to giving us back the club we know and love. Thank you for breaking the curse of Stamford Bridge, for the 14 wins from 17 games, the attacking football, the smiles, the songs and of course, for Paris. We're enjoying watching our club again and we feel like you're one of us. You've given us the best days and nights of our United-supporting lives since mentor, maestro and manager extraordinaire Sir Alex rode off into the Old Trafford sunset.
When was the last time it felt this good to be a Manchester United fan? Yes, there have been a couple of blips and there will undoubtedly be more, but something special is building here. All thanks to the baby faced assassin from Scandinavia - a man who left an indelible mark on the history of this club during his playing days and who has already done so in just a few short months as our manager.