I have had enough of these useless, corrupt, bent, biased, donkey, abysmal referees and every single one of them should be investigated and banned for match fixing. Where do they find these absolute cockwombles? Get rid of all of them.. NOW!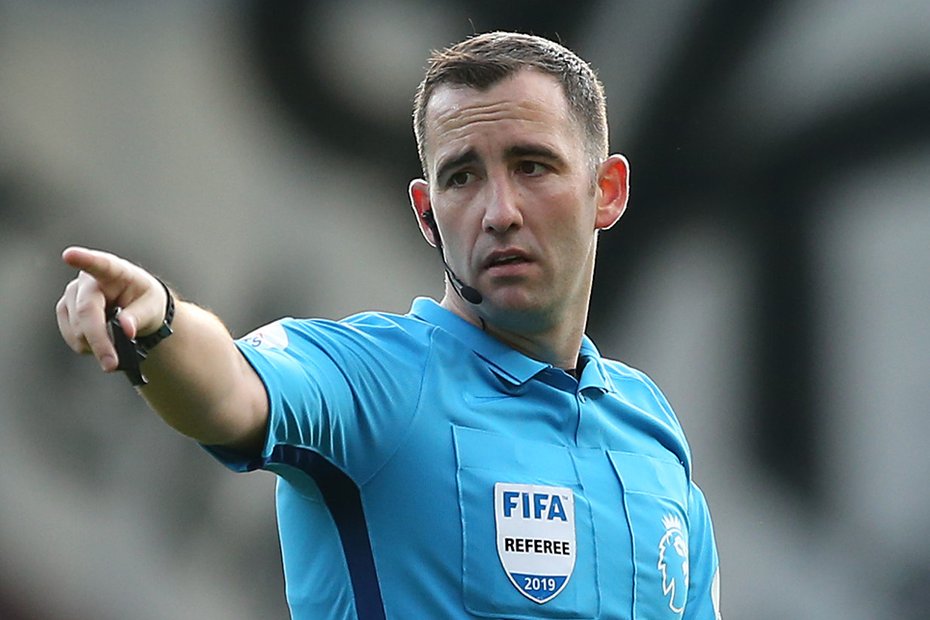 These referees have been told to make sure Manchester United never get any decisions and are getting paid off to do so.. its the only explanation I can come up with after another game against twelve men. They're scared of us and are doing everything to make sure they fuck us over. There can be no other conclusion to come to at this stage. Ever since Jurgen Klopp opened his trap, the media darling at Anfield is getting exactly what he wants.
As referee Chris Kavanagh added another entry to the ever-lengthening list of decisions to have gone against us this season, I finally reached boiling point. Flinging my phone down in disgust, I stormed off into the garden to calm down and get my head together again. For the umpteenth game this season, Manchester United were playing against twelve men and rage - pure visceral, boiling rage, consumed me. It takes a lot to get me wound up, but after one wrong decision too many, I reached my limit. As the dust settles almost six hours after the final whistle, I'm left with mixed emotions. Of course I'm delighted we won and left Jose Mourinho and Duncan Castles in the mud, but there's still anger too.
Just like Artur Dias on Thursday, Kavanagh booked our players for everything but yet ignored Spurs blatant attempts at cheating and play-acting. The decision to disallow Scott McTominay's goal was the worst decision I have seen since the failure to send off Yangel Herrera on Thursday.

Have you ever tried running without moving your arms? Try it and tell me its possible. McTominay lifted his arms to run into space, Son yanked McTominay back and went down like he'd been shot. Five minutes later he's up and running around again. The Easter resurrection was last week, mate. Absolutely disgusting and disgraceful, he should be banned. If that's a foul then we may as well just give up.
Yet Rashford can get deliberately stamped on, Fernandes elbowed and Dan James chopped in half and nothing's done. Kavanagh said it was accidental and not a foul but yet he disallows the goal for no apparent reason? He caved in to being surrounded by Spurs players and took the nonsensical decision to not give the goal for something that happens every few minutes in any football match anywhere. Rashford got whacked in the face five minutes by Sergio Reguilon earlier. Result? Nothing at all - not even a VAR check. Yet when its us refs can't pull the card out quick enough.
Not content with that, the referee - determined to give Spurs more time to score - added on six minutes at the end of a half in which there was no VAR checks, no injuries and only five subs. It was three minutes at most but he added six on to deliberately try and stop us winning. He did his best to do so, but Ole's tricky, tiki taka showtime Reds let their football do the talking and justice, eventually, was done. Remember guys, cheats never prosper.

You wouldn't have been surprised if Kavanagh had revealed a Tottenham shirt under his black referee kit. He didn't even try to hide his obvious hatred of United.
The fact United came back to win in the face of extreme provocation and with an extra man in the Spurs corner should not detract from the fact we were absolutely shafted yet again by a corrupt, donkey official not fit to be in football. Even after a win, I don't think I've ever been this angry at the performance of a referee. When a manager or a player makes a mistake, he comes out and is asked to explain it yet the referees get protected by their paymasters, there's no accountability and they're never banned or removed from officiating despite being consistently useless. It's just not football anymore.
If it was just an isolated one-off incident, you could accept it. That's football - every team gets a bad decision and sometimes you have to accept it. But it's happening every week with us. Right from the first game, when Crystal Palace were given a ludicrous penalty for handball - a spot-kick missed but then scored on the retake by Jordan Ayew - officials and referees have had it in for us. Week in week out, our games are ruined and points robbed from us by the incompetence of these useless donkeys.
That was only the start of the carnage. There was the Anthony Martial sending off in the reverse game with Spurs when Erik Lamela hit the Frenchman but didn't get sent off despite initiating the contact. Fred was clattered in the box at Fulham, there was the foul on Lindelof for West Brom's opener at the Hawthorns, the Sheffield United debacle when Martial had a goal ruled out for nothing and their winner when David de Gea was elbowed in the head. We actually got a public apology from the Premier League and both of those decisions were wrong. Joel Veltman didn't even get booked despite almost snapping Bruno Fernandes ankle against Brighton last week. There was Grenada's thuggery, the handball at Chelsea, Maguire's header at Burnley, the decision to send Fred off against PSG - a wrongful dismissal that cost us a place in the Champions League knockouts. Need I go on?
These are just the ones I can think of off the top of my head, I'm sure there's more if I sit down and think about it. In three successive games - Brighton, Granada and now this one - the opposition have had 12 men. To paraphrase a certain catchphrase from a certain fan channel on YouTube - when is it gonna end? It will only be a matter of time before we get cheated out a final or in a title decider.
It has been going all season long - a list of diabolical decisions as long as both my arms. You know its bad when you've even got rival fans in your corner - for a club as universally reviled as United, that takes some doing. Micah Richards and Jamie Redknapp - ex City and Liverpool players respectively - disagreed with the decision to rule out Edinson Cavani's opener and that tells you everything you need to know.
It's time for the FA and the Premier League to do something about this and see it for what it is: blatant, deliberate sabotage of a football team and their season.
Chris Kavanagh should never be allowed to referee a United game again. Ban Son Heung - min too whilst we're at it, cheating prick.