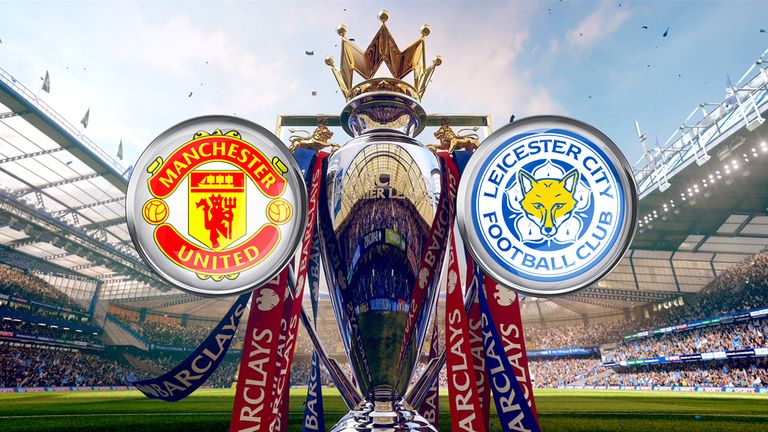 Premier League football is back! 89 days since United's 1-0 win over Watford brought down the curtain on our 2017-18 league campaign, the Reds return to action back at Old Trafford for the opening fixture of the new top flight season. The preamble is over - with an understrength Reds side having learned little from an underwhelming pre-season plod across the USA - and the serious stuff now starts. On Friday, the Reds take centre stage as we welcome Claude Puel's Leicester City side to OT for the beginning of another season.
For all the discouraging noises rising from the Old Trafford corridors of power, not much should be read into the six games that saw United only win once, against Real Madrid in the International Champions Cup. After all, we took Stateside by storm under LVG before the ill-fated Dutchman's second season at the helm, and we all know what happened there - he was sacked less than a year later. So it stands to reason that we shouldn't be too concerned. Results in pre-season are irrelevant - it's all about building fitness and form and giving young players a run out to show what they can do. You shouldn't take what happens in the off season as an indication of how you're going to fare when the real business starts, and it's a good thing for us given what we've witnessed over the past couple of weeks. Games played in searing conditions with a scratch side that won't be anywhere near the one we start the season with, our build up and preparation have been far from ideal
- we knew this was going to be the case and despite the high-profile fixtures against Liverpool, Madrid and Bayern, these were six ties that merely resembled nothing more than a protracted training session.
With the memories of a thrilling World Cup in Russia - possibly the greatest festival of football we've ever witnessed - still fresh in the nation's conscious, the promise of a new season is the time of year where football fans are fuelled hope, faith, belief and optimism, that the possibility of trophies, glory and excitement are always just around the corner. That may be the case for us and we all hope it very much will be, but can anyone honestly say they're positive about the ten months that lie ahead. I for one certainly am not - not on the basis of the fact that Jose has been moaning already, we're still three players short of being up to standard and our major rivals have stolen a march on us already in the transfer market. Not on the basis that the club is seemingly being run by a penny-pinching board and a CEO who appears hopelessly out of his depth. Will Mourinho channel his simmering anger and frustration to cut a swathe to the Premier League title or - as many have feared and predicted - does this merely mark the beginning of his notorious 'third season syndrome'.
United will start afresh when we face a Foxes side who will also be somewhat weakened in the opener - expected to be without England heroes Jamie Vardy and Harry Maguire, who could still become a Reds player by 8pm on Friday. United were without many key men during the USA Tour, and that's likely to still be the case for the first competitive tie - it remain to be seen if many of the youngsters we've seen on Tour will be involved when the east Midlands side come to town. Mourinho is hopeful that at least one of our World Cup stars will be available under the lights. Either way, the waiting is over, so is the talk and the speculation, and 2018/19 is now only four days away.