With the benefit of hindsight, there was no way that Jose Mourinho was ever going to be a success at Manchester United. Had he been Sir Alex's immediate successor, he may well have been but when he took over the rot had well and truly set in, the squad are damaged goods, and he looks a man increasingly out of touch.
He was supposed to be the man to awaken the sleeping giant of Man Utd, but instead he's signed £350m worth of dross and somehow assembled an exorbiant collection of mismatched bits and pieces who don't play as a team. We still look every bit as bad, if not worse, under a two time Champions League winner as we did under a dismal Scot with no credentials whatsoever. It's football from the stone age - embarrassing, abhorrent and absolutely inexcusable. Ask yourself this, when was the last time we watched United and came away with a result that we actually deserved? I can't remember the last time we put a team to the sword.
It's clear that Mourinho has his favourites - Marouane Fellaini, Nemanja Matic, Romelu Lukaku and Ashley Young to name but four. None are good enough but will always be picked week in week out regardless of form and fitness. Others - Fred, Eric Bailly, Diogo Dalot, Paul Pogba (four of his buys) along with Andreas Pereira - are good enough but have been ostracised, alienated and find themselves outcasts simply because the manager doesn't like or trust them. You have to do what's best for the team. Mourinho does what's best for himself. None of his signings have worked out, the team are bereft of confidence and it's impossible to work out how Mourinho wants us to play. Beyond simply staying in a game, relying on the odd piece of individual magic, and using Fellaini to try and nick a 1-0, that is.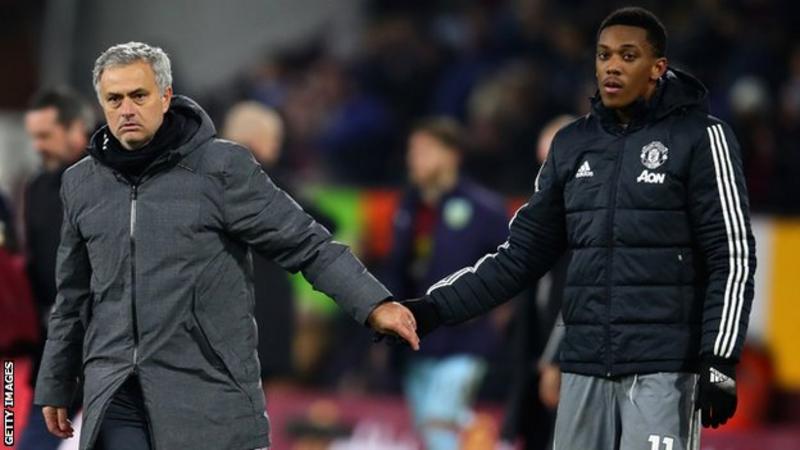 He could be David Moyes or Louis van Gaal re-incarnate. In defence of the latter, at least he wasn't afraid to mix it up and try a few different things. Mourinho repeats ad naseaum from week to week. We can't even park the bus because he persists with tripe such as Chris Smalling, Young and Matteo Darmian. 0-0 at home to Crystal Palace with half an hour to go and he took off the three attacking players who had at least tried to make something happen. Pogba wasn't great yesterday but can win you a game in a moment, Jesse Lingard was bright and Juan Mata the only man who moved and tried to make space. Yet on came Fellaini as all three were hooked. The little impetus we had went with them as the midfield fell apart. Matic, a player who simply not been good enough, played the full 90 again when it's blatantly obvious he needs a rest. It's true that a good few many players simply aren't, and never will be, good enough for this great club, but this is Jose's THIRD season in charge. It's not like he's new in the job. He's had ample opportunity to shift the deadwood but won't.
Chelsea's Maurizio Sarri and Unai Emery at Arsenal have had more of an effect on their respective sides in four months than Mourinho has had in two and a bit years at Old Trafford.
It's impossible to detect Mourinho's Man Utd raison d'etre. It took Jurgen Klopp two seasons but he's turned Liverpool - unpalatably so - from also rans to genuine contenders. All three bosses arguably have a lesser standard of players to work with.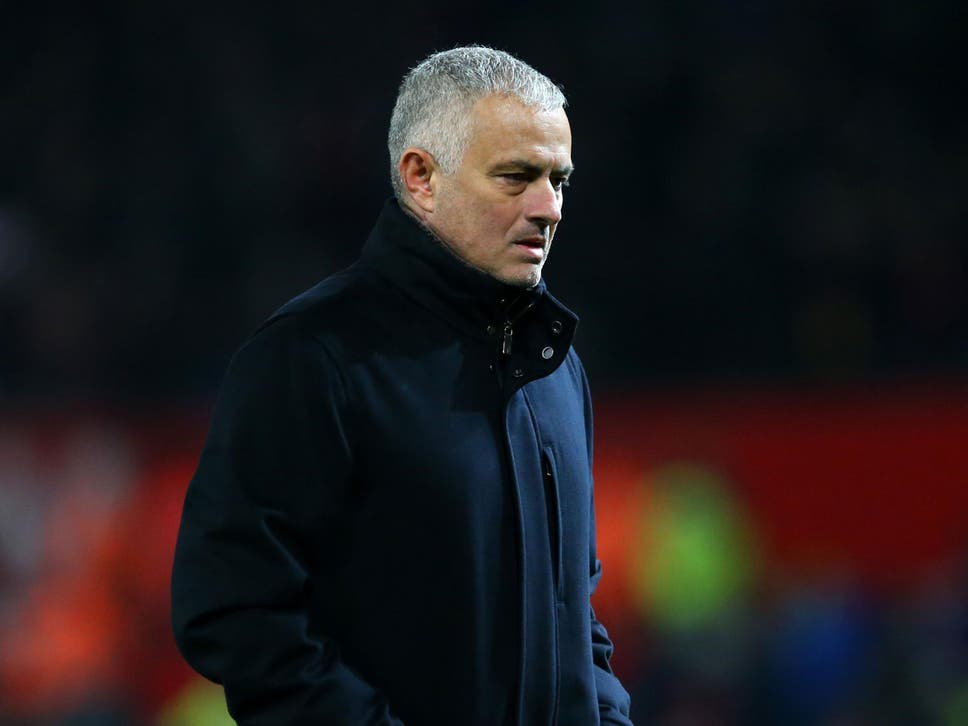 Mourinho has always been a boom or bust manager - trophies, success and silverware have sat hand in hand with pragmatism - he craves control by suffocation and containment. Compare that to Pep Guardiola who craves complete domination by monopolising possession and starving the opponent of the ball. The complete antithesis of Mourinho.
That's all well and good, but if you strip the success away and Mourinho can't deliver trophies, then what are you left with. There's nothing to fall back on and no middle ground. Him and his sides are either at their zenith or their nadir. That zenith was reached in his first season at the club. Last term offered tangible progression and undoubted improvement. We look worse now than we did when he first arrived. At least we could say he looked to be building something with the runners up place off the back of two trophies and Champions League football during his settling-in season. He was bought in to win us the title as a short term fix. Instead, we're seventh in the league on a negative goal difference and as close to the relegation positions as we are to City. We're going backwards, there's no optimism and I can't see a future.