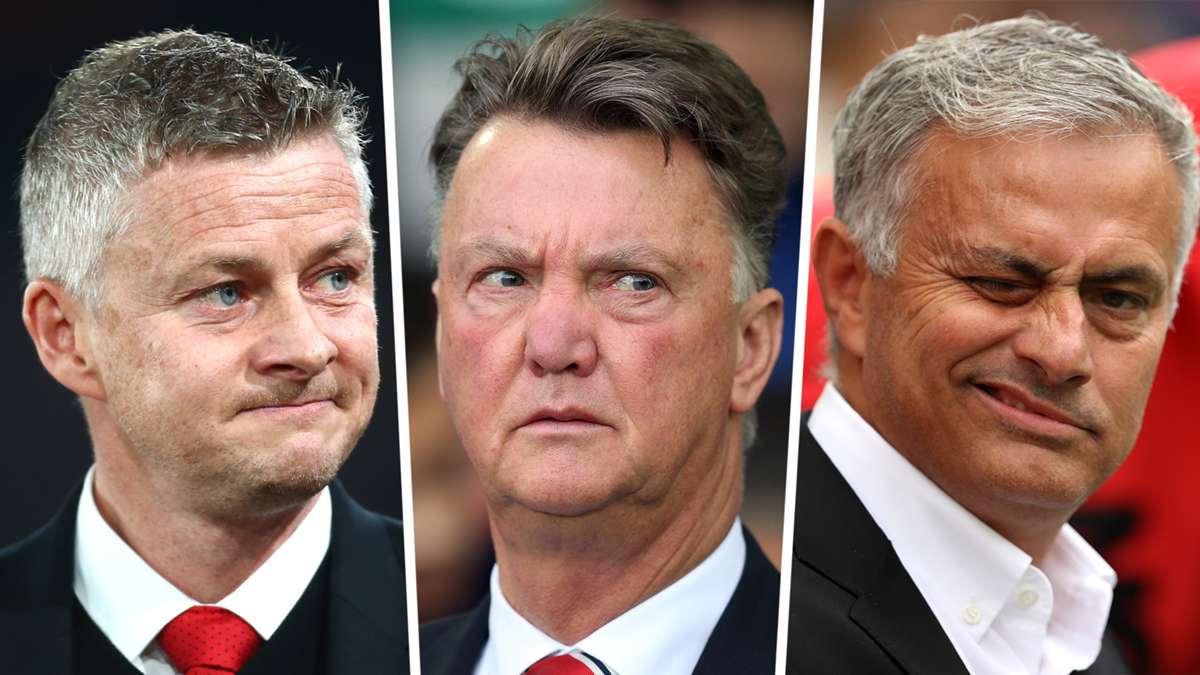 At one point in the second half as the fog rolled in, you almost hoped it would engulf Selhurst Park to force an abandonment and put us all out of our misery.
By the end of the match, a case could be made that the unseasonal weather in South London was the most exciting thing to happen.
Crystal Palace were decent enough, especially in defence, with right-back Joel Ward and midfielder-turned-centre-back Cheikhou Kouyate their most impressive performers. But, in truth, Roy Hodgson's battlers did not have to do too much to repel an insipid and vapid United side. Toothless and sometimes clueless, United's latest offering served up a third successive 0-0 affair in a case of deja vu from the soporific days of Louis van Gaal back in 2015. Co-incidentally, the last game in that run under LVG came at Crystal Palace with Marcus Rashford and Axel Tuanzebe on the bench. Only Wayne Rooney's 87th-minute winner at Old Trafford against CSKA Moscow prevented a fourth such scoreline in a row. The Reds failed to score in the first half of a match for a staggering 22 times in a row during a campaign in which the Dutchman sleepwalked to the sack. We had seven 0-0s across the entirety of that sorry, soporific season, a tally equalled this time around by last night's sleep inducing snorefest.
When you draw 0-0 this many times in a row then there's something clearly amiss - what's the betting we could see another at the Etihad on Sunday? One thing's for sure, last night was as bad as anything we saw with LVG at the helm.
This was the worst performance I can remember from a United side for many a year - there was no urgency, no desire, no creativity, no quality and, indeed, nothing much at all. The worry is that this was United's best and strongest XI - bar the injured Paul Pogba ahead of Nemanja Matic and Dean Henderson over David de Gea.
Solskjaer's side have now failed to find the net in almost five hours of football - not since Bruno Fernandes penalty against Newcastle. Whilst the 0-0 against Sociedad carried a sense of inevitability and the same result at Stamford Bridge was a good one, an alarming stat emerged after full time at Chelsea - the Reds have scored only once in seven games against the so called "big six" (Arsenal, City, Chelsea, Spurs and Liverpool), and five have ended goalless.
It seems that damning statistic does not simply hold exclusivity when it comes to the league's leading lights - we can be dirge against the lesser ones, too.
The most worrying thing of all was that Solskjaer selected close to his strongest XI - bar the injured Paul Pogba instead of Nemanja Matic and Dean Henderson ahead of the absent David de Gea. For all his critics, Pogba's importance only grew even in absentia. Without the Frenchman, and if Bruno Fernandes has an off night like he did here, there's no service to the attack and the midfield is non existent. In fairness to Fernandes, he was starved of the ball and, when he did get it, he was swamped by nine Crystal Palace players. With Pogba absent, Fernandes non-existent and the creative minds of Donny van de Beek and Juan Mata not involved, it leaves you with very little. Fernandes was playing on the halfway line at times, merely to get on the ball and to try and light the fire.
We looked painfully devoid of ideas. An argument could be made that it was a mess of Solskjaer's own making - his subs came too late and the refusal to shy away from his tried and tested 4-2-3-1 hindered United against a Palace side with no ambition to attack. United may have been bereft of several star quality midfielders, but why not try something different - why not even unleash Amad Diallo off the bench for the last 25 minutes or so? We had nothing to lose by doing so, it would have given United a wildcard option and allowed Marcus Rashford a rest. He surely couldn't have done any worse. Solskjaer could even have deployed a diamond with one of either Scott McTominay at the base, Dan James and Rashford or Diallo wide with Greenwood and Cavani as split strikers ahead of Fernandes.
Fernandes, playing his 46th tie of a marathon season, lacked the energy and spark that has characterised so much of a magnificent season. His standards are so high that any drop off is noticeable. He was a mixture here, losing the ball, getting marked out the game and jumping out of a tackle when Gary Cahill went close. There were good moments, too, as he seemed to be the only United player pressing and he sprinted 50 yards to stop an Andros Townsend attack at source. Fernandes needs a rest, but United are so reliant upon on him that Solskjaer cannot and will not afford him one. The same goes for Rashford, out of sorts and almost anonymous on his 44th appearance of the campaign.
For an entire magnitude of reasons, this season has been one like no other. But it hasn't been a good one. City are boring to watch because they keep winning, United are boring to watch because the defence and midfield don't allow the attack to fulfil its potential. True, we're still second but remember this - Jose Mourinho finished there in 2017-18 with 81 points for our highest post Sir-Alex Ferguson finish and was criticised for doing so, with many touting United as the worst runners up in Premier League history.
The defeat to Sheffield United was a knockout blow to United's season, once from which we haven't really recovered. United slipped four points behind City the next night, the first signs of a faltering, and since then have won only two games in the league - against the nine men of Southampton and a slightly fortuitous victory over the strugglers of Newcastle. Too many draws have cost us and we've lost ground on an almost weekly basis whilst Guardiola's City slickers continue to cut an irresistible swathe through the league. Two months on, and Solskjaer's side have paid the price for too many slip ups, too many silly points carelessly lost - 14 points shy of our neighbours going in to the derby. Can anyone really see anything other than an already yawning gap becoming chasm of 17 at around 7pm on Sunday? The way City are playing at the minute, coupled with our own shortcomings, it could be an absolute bloodbath.
What looked to be at one stage a genuine challenge for the title, fuelling the belief that 21 was coming, has instead given way to a season petering out, a team going through the motions and a manager doing just enough to keep him in the job until May. As Gary Neville said, if United aren't careful, we could be ambling into another fight for a top four finish.
There is no point in sacking Solskjaer now, let's see where we are in May and go from there. If we get a top four finish, then he should get a new contract. I'm 100% behind this man, I like him, I believe in him and I want him to succeed. But, right now, he is not doing himself any favours and could be going the same way as his illustrious predecessors.