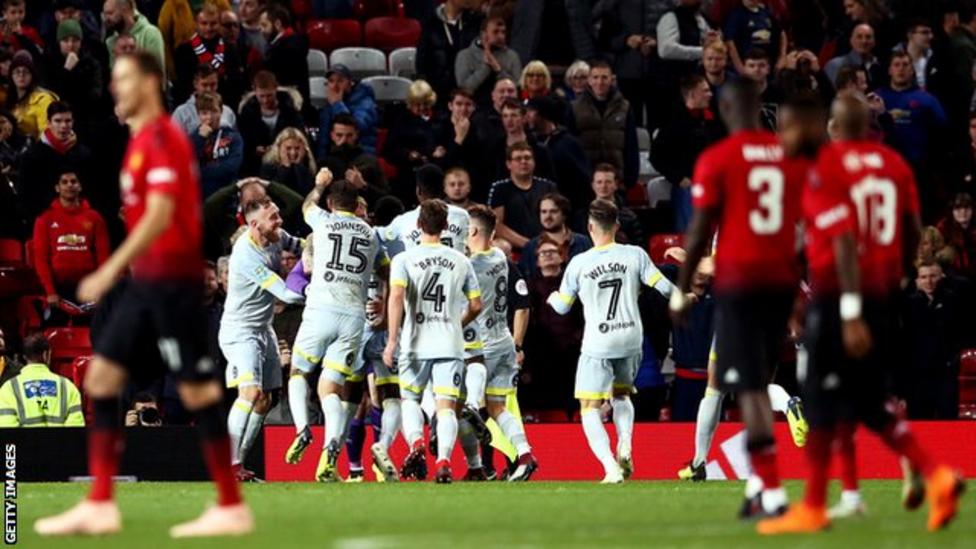 If a year is a long time in politics, then a week is an awfully time in football. After three successive away wins in which everything seemed to be coming together nicely for Jose Mourinho and the players, I penned - on these very pages - how refreshing it was to see a United side finally playing with a plan and an identity in the wake of the wins at Burnley to Bern and Watford. How wrong I was.
A hungry and tenacious Wolverhampton side arrived at Old Trafford and arguably deserved to pilfer all the points, and as if that wasn't chastening enough, three days later one of the greatest bosses in the history of the game was outplayed and tactically outmanouevered by his apprentice, his former player, and managerial rookie Frank Lampard, taking charge of only his 12th tie as a manager. Lampard brought his division-lower Derby side to Old Trafford and got the better of the man who played such a major role in delivering the major successes of Lampard's illustrious and decorated career.
Lampard's Derby were everything United weren't and is it really any surprise that the club find ourselves in such a mess when the players can't manage to apply the basic and fundamental elements that make up the modern day raison d'etre for players at any level from schoolboy to professionals. Work rate, commitment, passion, heart, spirit, desire, fight, communication, leadership and playing as a team. Everything that I consider - or used to consider - to run deep through the veins in this club's DNA. Derby showed all that in spades and taught our ragged and disjointed side a lesson in teamwork and togetherness. Too many United players were, again, ambling around, not working hard enough for themselves, their manager, their club and us fans. Most of them didn't look bothered, didn't put a shift in and their attitude stank. If that's the case, then I don't care how good the players might think they are, anyone who's going to turn up and not show even a modicum of effort should get out of our club. It's happened too many times.
To pull on the famous, iconic Red shirt is merely a fantastical pipedream for us fans, and it should be an honour for the players idolised and adored by millions. This side is a long way from having the consistent ability and mentality to challenge for major trophies and you can't expect the players to be what they're not, but what you certainly can expect - the minimum you should ask of your team - is for the players to go out there, give their all, put in 100% each and every week and leave nothing out there in pursuit of victory. The painful truth at the moment is this: too many players either aren't good enough or aren't giving 100% for the shirt.
Marouane Fellaini is limited in terms of ability - he is not a United player and never will be, and the same goes for Ander Herrera. But neither man can be accused of lacking heart - they both give their all, play with desire and passion and, if I was to take any of the squad into battle with me, they both would be by first picks.
I always thought that Man Utd should have moved heaven and earth to bring Mourinho in after Sir Alex called it quits - that he was the only man with a strong enough record and a big enough personality to not baulk at following the great man, to keep United on the straight and narrow to maintan the status quo. All the time he continues to remain in charge I'll back him to the hilt, but it's abundantly clear that he's not the answer nor the way forward, but it's also apparent that this club's plethora of deep rooted issues do not begin - or end - with him. When the players in your care can't even be bothered to play for the shirt and show what they're made of, and the board are distant and disengaged, then you're on a hiding to nothing.