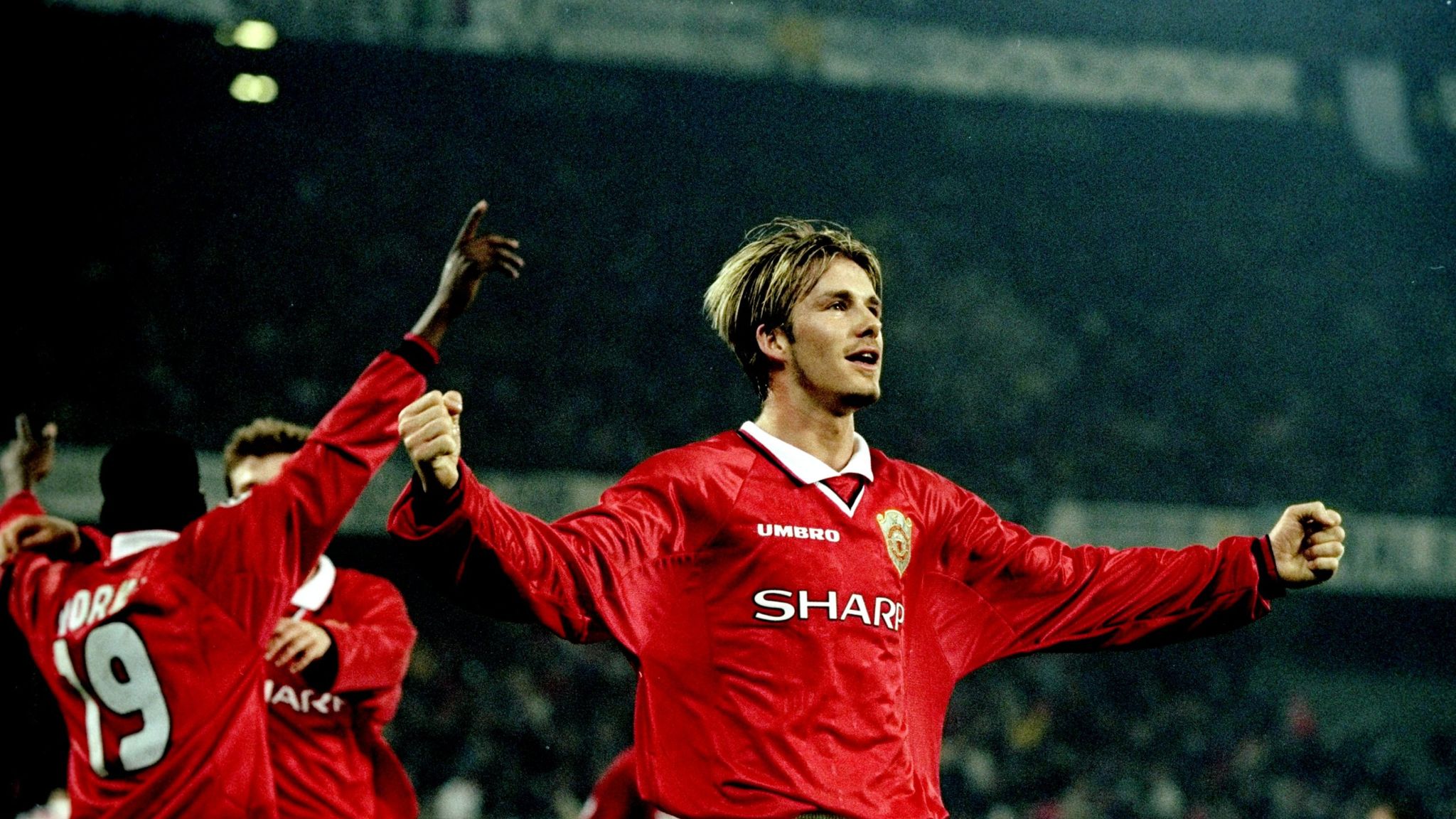 Manchester United. A name defined by its storied history, synonymous with the highest of standards and elevated by legendary exponents of the famous red and white like Best, Law, Charlton and Cantona et al. A club united by tragedy just as much as triumph. Revered, reviled and with an estimated 650 million fans at its mercy week it week out, Manchester United is a palatial, global, grandiose monster.
I'm not from Manchester. I am, in fact, a Southerner and proud of it. "Why do you support United" "Why do you care so much about a club at the other end of the country." "Just another glory hunter." I get this so much I've become immune to it. It used to annoy me, now I just laugh. It's the norm, but no matter how much you try to explain, it always falls on deaf ears. Everyone has their own reason for supporting their club, and what difference does it makes where you're from?
I was first introduced to United as a six year old and knew nothing about everything. A six year old doesn't know what a bandwagon – never mind a glory hunter – is. My first tentative affinity with the club that would become my lifelong passion came in a season that saw us miss out on the league title to Arsenal. Surely, if the narrative of the glory hunter holds sway, that would mean I'm now a Gunner (shudder!).
As so many things do, it happened by accident. I was introduced to United by my family. My late uncle, now sadly no longer with us (he passed away two days after we won the EFL Cup in 2017) was a Stretford End Red for the best part of 20 years. A born and bred Lancastrian and dyed-in-the-wool Red, he had a spare ticket after his work colleague couldn't make it one Christmas in 1996. On a family holiday and eager for a new adventure, I obliged to go with him to Old Trafford and the seeds were sown.
They say you never forget your first time, and that was certainly the case for me. Holding my uncle tentatively by the hand, I remember the feeling of climbing up those steps as Old Trafford opened out before me. There were no words to describe the place. Even then, as a naive, innocent, unknowing boy, the place gripped me. There was to be no going back. The sight of the tiered seating, the sounds, the smell, the atmosphere, the feeling that this was a place where something special happens. From that moment on, Manchester United became my club.
I don't remember much about the game

– I'm told we won 4-0 – apart from the lad in the number 7 shirt with the bleach blonde hair patrolling United's right wing. If I had any more reason to know where my loyalties would lie, he was it. Some young tyro by the name of David Beckham. Whatever happened to him? Watching him hit pinpoint pass after pinpoint pass on to the head of whoever United's striker happened to be was a thrill. It always amazed me how he managed to hit his intended target every time.
Growing up as a football mad lad in England in the early 90s, it was impossible to ignore the influence Becks had on you. Everyone resonated with him, everyone wanted to be him in the playground games of seven a side. You would model your hair on him. For me, he was the epitome of Man United. The working class boy from a London council estate of underprivileged background, he did things with a football I never even thought possible. It was thanks to him, and the influence of my uncle – whether by co-incidence or design – that I caught the bug that is United.
When the time came for Beckham to leave Old Trafford for pastures new, it marked the only time I've ever cried over something to do with the Reds. Now 12, I was beginning to understand the world around me but I felt as if that world had collapsed when I read the news of my hero's departure. I couldn't for the life of me work out why anyone would ever want to leave United. I had thought Beckham would be there for as long as his body, and the club, allowed.
Little did I know that, in fact, it marked the start of a bold new era for the club, emblazoned by Beckham's replacement, a brash, brazen and braided teenage tyro by the name of Cristiano Ronaldo. Life would never quite be the same again but at least we had a player to do the number championed by Beckham proud.
David Bowie once sung about changes, and more than a decade on, times are bleaker. We've got no Beckham-esque cult hero and the glory days that Becks and co were so synonymous with are but a distant memory. But that doesn't diminish the fire, it's for the love, not the glory. That word again. You see, I never chose Manchester United, I always think that they chose me.