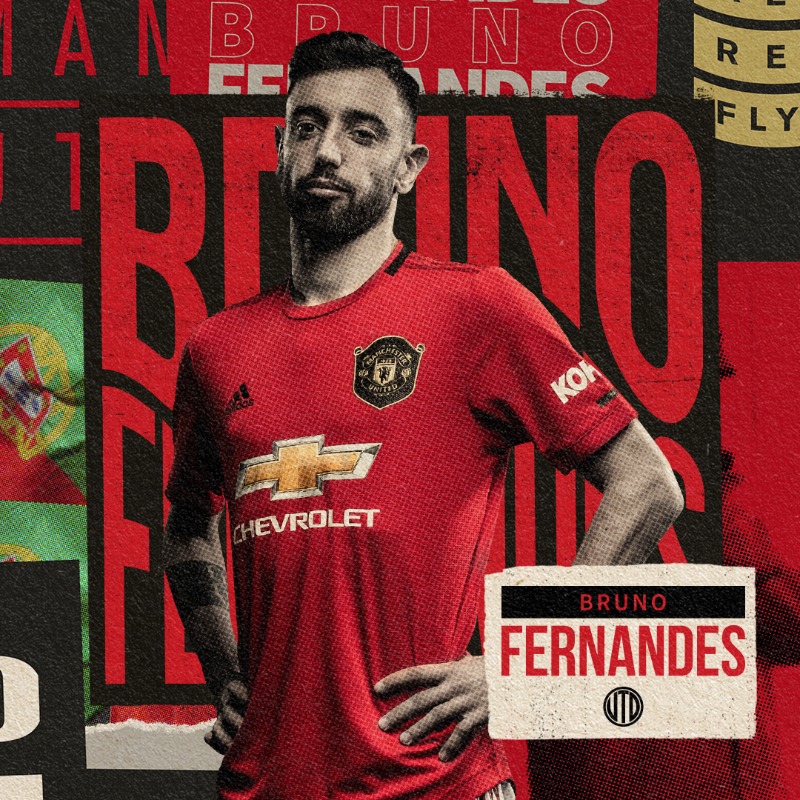 So it's official. After weeks and months of wrangling, negotiating and deadlock, Bruno Fernandes is a Manchester United player. He brings with him a reputation as one of the most eye-catching attacking midfielders in Europe and will add some much quality and intelligence to a threadbare and slipshod side.
I knew nothing of this player before United came sniffing for him so why did we want him so badly and who exactly is he?
The Portuguese international, 25, can score goals, create and plays in midfield either as a 10 or an 8, and that pretty much says it all. With key injuries and a lack of threat in an area so crucial, Fernandes will seemingly fill a void that has desperately needed addressing.
Through 15 domestic games with former side Sporting Lisbon, Fernandes has eight goals and seven assists in league play alongside five goals and three assists in five Europa League ties.
Those numbers alone are eye-catchingly impressive but when we look at them compared to what we've got already, you will quickly see why we need someone like Fernandes in there.
Dan James - 23 games (three goals, six assists)
Andreas Pereira - 21 games with one goal and three assists (awful)
Scott 'McSauce' - 17 games with three goals and one assist but he's out until February
Fred and Jesse 'Invisible Man' Lingard - 20 games and - wait for it - ZERO goals and NO assists
Juan Mata - 15 games no goals and two assists and Paul Pogba seven games but NO goals and two assists, out for 4-5 weeks
Fernandes began life in Italy with Novara in Serie B before making the step up to Udinese. 86 games and ten goals later, he was on the move to Sampdoria on a loan deal. Scored five times in 33 appearances.
In June 2017 he returned to his native homeland with Portuguese giants Sporting Lisbon for £8.5 million.
With Sporting, he became the player that everyone - fans, players, pundits, friends and foe alike - sat up and took notice of. His breakthrough season came last term when he plundered 20 goals in 33 games.
Fernandes could slot into Ole Gunnar Solskjaer's side as either an attacking midfielder, centrally in a 4-2-3-1, or an out and out midfielder who can play deeper but chip in with goals.
Currently, with the depleted state of our midfield, the attacking thrust just isn't there and we've had to rely on a more defensive system.
Fernandes give us a new attacking danger that been sorely conspicuous by its absence. In theory, once Pogba and McTominay return from injury, we'll have the most offensive minded engine room that we've had for many a year.
If used as a central midfielder his defensive contribution is solid if unspectacular, but we haven't signed him to do that job. In the past, having played there he is at his best when accompanied by someone more defensive. He's an accomplished passer of the ball and is not afraid to take risks in order to cut teams open or switch the play.
He comes to OT with a hefty price tag and even loftier expectations. Let's see what sort of impact he will have but - one thing's for sure - he can't be any worse than what we have now!