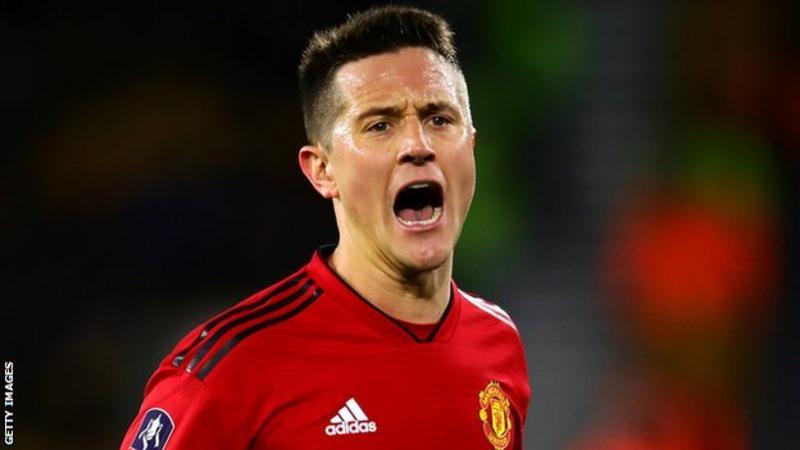 Just when you thought that Manchester United's board couldn't get anything else wrong, up popped the great contract debacle of 2019.
United is a commercial cash cow and the Florida based Glazer family are going to do their utmost to milk it dry. Ed Woodward, somehow the man placed at the forefront of all football operations despite not having an ounce of knowledge in his body, carries the can of his bosses as the penny-pinching puppet of their reign of terror. I thought those in the corridors of power would have to go some to eclipse the shambles of last summer, but congratulations, they just have. And then some.
Many would argue that the club's stakeholders have got this one right - that Ander Herrera is never a 200k-a-week player and its the right decision to move him on when a cheaper, better and longer term replacement can be found elsewhere. Or even, after Lord Scott of McSauce's totemic man of the match showing against the mighty Barcelona, from one of our own. Its true that McTominay's coming of age makes the Herrera situation slight more palatable but you feel that he's not the long term answer and doesn't offer what Herrera can.
But even if you agree with that notion, the board are still accountable whichever way you look at it. The only reason Herrera believes he's entitled to those kind of riches in the first place is because of our warped wage structure bought about by Alexis Sanchez... and whose fault is that. Sanchez did not choose to be placed on a pedestal that saw the Chilean Nathan Redmond become the Premier League's highest earner. Even if the actual signing of Sanchez made a modicum of sense at the time, he upset the applecart and left the entire wage bill lopsided. Now his team-mates are wanting similar rewards for fruits of their labour that amount to far less.
Herrera's contract should never have been allowed to run down to the point where he's asking for the £200,000 a week. It's criminal. United's lack of leaders has been just one of the reasons why we've fallen short - Herrera is one of the few, would die for the badge and speaks with a passion and love for Manchester United so rare in a foreign export. Barring a late intervention, the 29-year-old will leave United for PSG after five years at Old Trafford. Just give him the money, sort his future and get on with things.
Admittedly he's not the most brilliantly skilful player, but I'd rather have him in my team than come up against him. At his belligerent and bullying best, Herrera has fire racing through his veins, he's an uncomprising expert of the "needle" and runs his heart out. Everyone needs a player like him in their side, and to let him leave for nothing is scandalous. It looks a huge mistake and one that I hope United do not regret.
It's made worse by the fact that the board think nothing of giving the chuckle brothers Chris Smalling and Phil Jones new long term contracts worth 180 and 150,000 per week respectively yet they won't pay the extra few thousand to keep a key man. The very definition of muddled thinking. Smalling and Jones should be two of the first players out the Old Trafford door but instead the board will spend another summer treading water and skimping the pennies in pursuit of a substandard replacement for a player who's risen from outcast to indispensable. It's an avoidable situation that a competent hierarchy would have dealt with far more efficiently and cannily.