Ask any Manchester United fan and we'll tell you that Liverpool is always the one we want to win the most. It's the fixture you look for first when they come out in June. I'm sure they would say the same. But there's nothing quite like a local cross-city derby to stir the senses, get juices flowing and conjure up emotions like no other game can.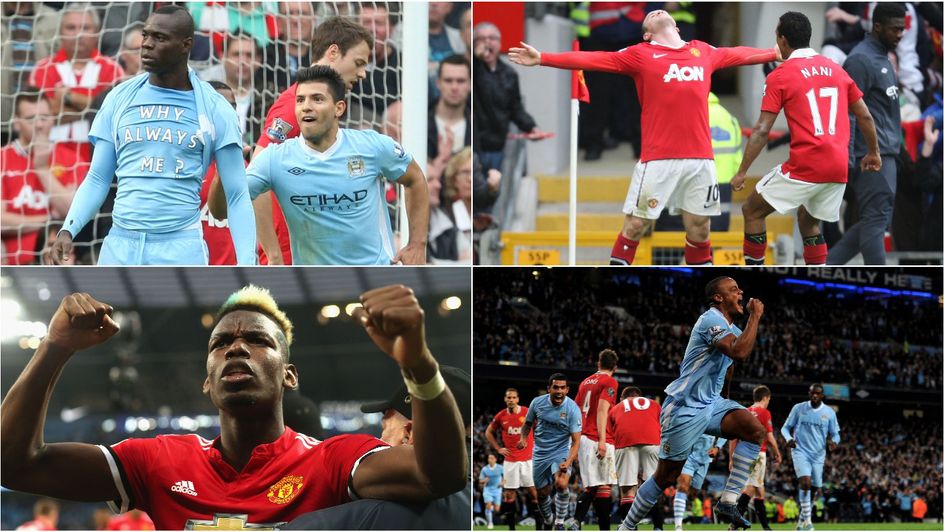 Merseyside may be a tribal feud of mutual hatred and loathing, and a rivalry that transcends far beyond football, but the derby is about bragging rights, local pride and the chance to claim the city as your own. If anyone ever asks who you despise more, just remember this:
I hate Man City because I'm a Man Utd fan, I hate Liverpool because I'm a normal human being.
As a former United legend once said, it's like choosing which of two men gets to nick your missus. The two sides meet on Wednesday with the title up for grabs in a tie that looks decisive. Unfortunately, United are only the superfluous third wheel. The 178th all-Manchester meeting is one tinged with bittersweet irony.
By getting points from City, we'll reignite our own ambitions, denting theirs in the process but go a long way to handing Liverpool a first Premier League title. An unpalatable Catch 22 situation that no one ever really wants. Welcome to life as a United fan in 2019.
The derby used to be irrelevant, in part due to City's years in the industrial backwaters of the lower leagues and United's all-conquering domestic dominance. City were merely a stepping stone, a footnote, an anomaly, an afterthought. Like the annoying younger brother who used to walk in your shadow at the playground because he had no one else to look up to. He never did anything to hurt or disrupt you, but he was always there clinging to your trouser leg, hoping to be thrown a few scraps of attention and affection every now and then. The Abu Dhabi takeover in 2008 marked a watershed moment in the battle of power. United retained the initial early honours, but a new force was coming and it was here to stay.
Since that Aguero moment (my therapist says I'm not allowed to talk about it), our stranglehold has been on the wane. City have claimed three titles to our one and have a business model, a manager, a team and a boardroom structure we can only dream of. Times indeed, they are a changing. The noisy neighbours have become the biggest and best sports car money can buy, whilst United have been reduced to that ring rusty older model that used to be the envy of the world, but is now unreliable and past its best. But, like that trusty old Subaru, United can still occasionally rediscover their old magic when the two go head-to-head.
I suppose, in a strange way, we should be grateful. We need them as much as they need us. It's good for the city and, after all, the two clubs are linked by triumph just as much as tragedy more than you might think. Matt Busby played more than 200 games for City before transforming United across a 24-year managerial tenure. One of City's own, goalkeeper Frank Swift, was killed on a snowy runway at Munich in 1958. As painful as it might be, you're hard pressed not to doff your proverbial cap in the direction of the Etihad.
Despite the undisputable fact that City now sit in the proverbial driving seat, and without wishing to tempt fate, they have not doubled United in the same league season since the David Moyes debacle in 2013/14. With Ole at the wheel, can United push Pep's juggernaut off the road and stay on track for the destination marked "Champions League?" Even if the fans of a certain team 30-odd miles away would never let us forget that we helped them win the league…