If Manchester United fail to reach the Champions League knockout stages, Ole Gunnar Solskjaer will forever rue his decisions at Old Trafford against PSG.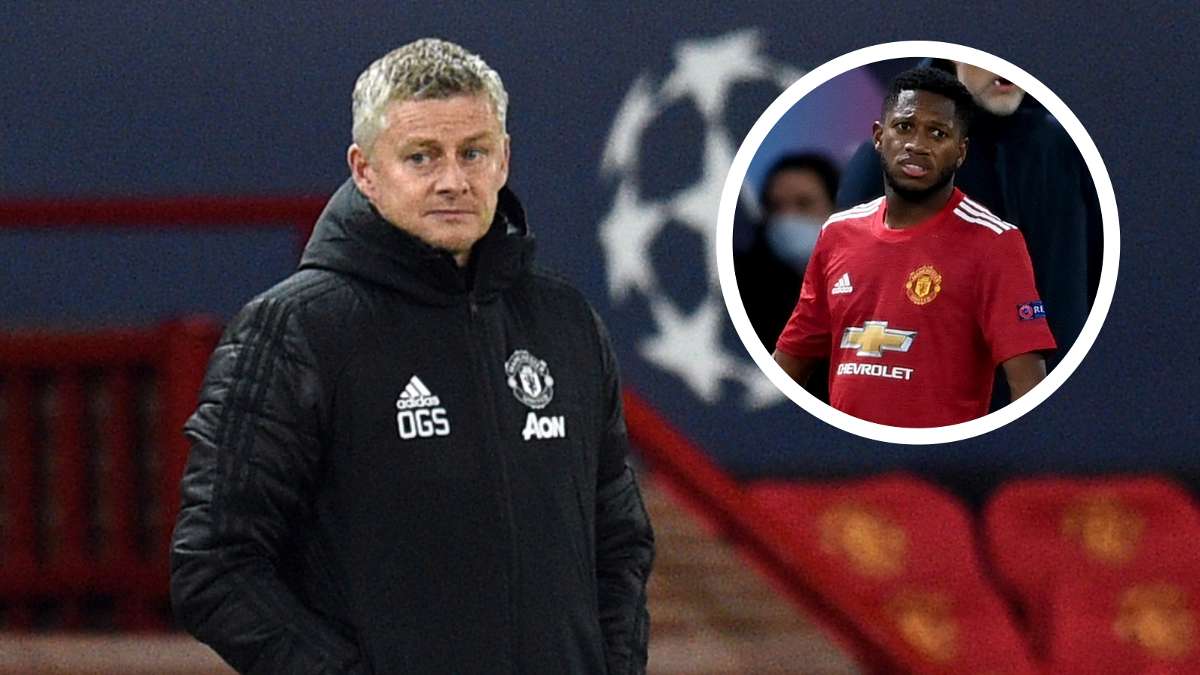 It feel harsh to single him out for criticism on the back of an expected and slightly unlucky loss to the Ligue 1 leaders, a side with one of the best squads in world football, a side that reached the final last year and a side two or three levels above United. The Reds matched the mighty Parisians for long spells, and were made to pay for their profligacy after missing a glut of chances. The story told a familiar tale, eerily similar to the Sevilla KO in the Europa Cup last season.
After all, it wasn't Solskjaer's fault that Anthony Martial missed a sitter, as the no.9 - six yards out - blazed the ball into the Stretford End when it looked easier to score. United had eleven men at the time and would surely have prevailed had the mercurial Frenchman found the net as he should have done.
United beat PSG in Paris through playing a high line, stifling Neymar and Kylian Mbappe with a tactically perfect set-up, deploying three at the back before unleashing Paul Pogba when Solskjaer reverted to a diamond and unleashed his attacking weaponry in vintage United style. It was a performance - and a victory - for the ages. Solskjaer sometimes carries the air of a fantastic manager - but all too often he drops a disasterclass.
Whilst it would perhaps be harsh to describe Wednesday's showing as such, given the Reds played well at times, Solskjaer's inexperience and naivety was evident. The United manager gets too much criticism, some of it is very unfair and he's judged differently from his peers. But you can't defend the indefensible. Any criticism of him is deserved this time.
The seeds were sown when Fred shoved his head into Leandro Paredes on around the 20-minute mark. Somehow the Brazilian escaped censure with only a booking, but his combative nature saw him repeatedly walk the metaphorical tightrope, no doubt aided and abetted by the play-acting Parisians. Fred is naturally a player always up for a tussle and plays at the base of midfield, where matches are so often won or lost. He's going to get stuck in, he's going to come to the ref's attentions and his tackling is often spicy, not helped by his poor first touch. After the headbutt came a lunging tackle on Marco Verratti and another late hit on Paredes.
So throw all of this into the mix and it was clear something had to be done. The longer Fred stayed on the pitch, the more likely it was he'd be sent off. It was almost as if the referee knew he'd made a mistake and was determined to uphold his own personal honour. The decision not to substitute Fred - either at half-time or early in the second half - was one of the worst managerial decisions I can remember. Fred is an important player and has done well of late, but sometimes you have to make yourself unpopular. It's not as if Solskjaer didn't have options. You've got five subs in this competition and he had Donny van de Beek, Nemanja Matic and Paul Pogba on the bench. Any of the three could have easily replaced the Brazilian without upsetting either the balance or the identikit.
650 million jaws must have dropped at the sight of Fred coming out for half-time. Chins hit the floor at the fact Solskjaer hadn't done what looked blindingly obvious to those of us even without an ounce of managerial knowledge. Of course Solskjaer couldn't have known for certain that Fred would be sent off, but he'd been on the edge all game and surely you remove any risk of allowing the situation to escalate. It seemed a foregone conclusion that Fred would be taken off. I simply cannot explain how the decision was made to keep him on. Solskjaer should have taken that eventuality out of the equation.
That he even appeared on the pitch was Solskjaer's single biggest failure of the night. If United do go out on Tuesday, the decision will only add further fuel to the fire for those who believe the much-maligned Norwegian isn't up to the job. For as excellent as both Solskjaer and his side had been in outmanoeuvring PSG and Leipzig in those first two games, the manager's tactical deficiencies and his side's shortcomings were exposed here.
We beat PSG last time through Solskjaer's pro-active game management, but here he was both not only reactionary but too slow. He made the wrong subs and made the wrong subs at the wrong time. With ten-man United 2-1 down and needing a goal he took off three forwards - Edinson Cavani, Anthony Martial and an admittedly injured Marcus Rashford with ten minutes to go. They were the first changes of the game. United had asserted a modicum of control but Thomas Tuchel took decisive action, as he changed to a back three and introduced the energy of ex-Red Ander Herrera and the direct running of Mitchell Bakker.
For all of Martial's toil, he remains the one player we have most likely to conjure some magic out of nothing. He can come to life in an instant so there was little sense in taking him off, particularly against a tiring defence in the closing stages. Cavani had played well. The Reds played without an out-and-out striker in the closing stages but then put Odion Ighalo on in the 90th minute. It made no sense and beggared belief. Even now, almost 24 hours on, I simply cannot see the thinking. I like Solskjaer, I want him to succeed and there has been undoubted progress under him but sometimes he really doesn't help himself.
United had taken control of a group many thought we wouldn't get out of. Solskjaer was largely responsible for the defeat in Turkey and arguably even more so here. It could have been over on Wednesday but now we face a winner-takes-all shootout in Germany.
Should the Reds falter at the final hurdle (not for the first time), it would be harsh to sack Solskjaer on the basis of this being such a difficult group, but he would certainly have plenty to answer for.