Ole Gunnar Solskjaer's tricky Reds are firmly in contention for the title as the new decade approaches.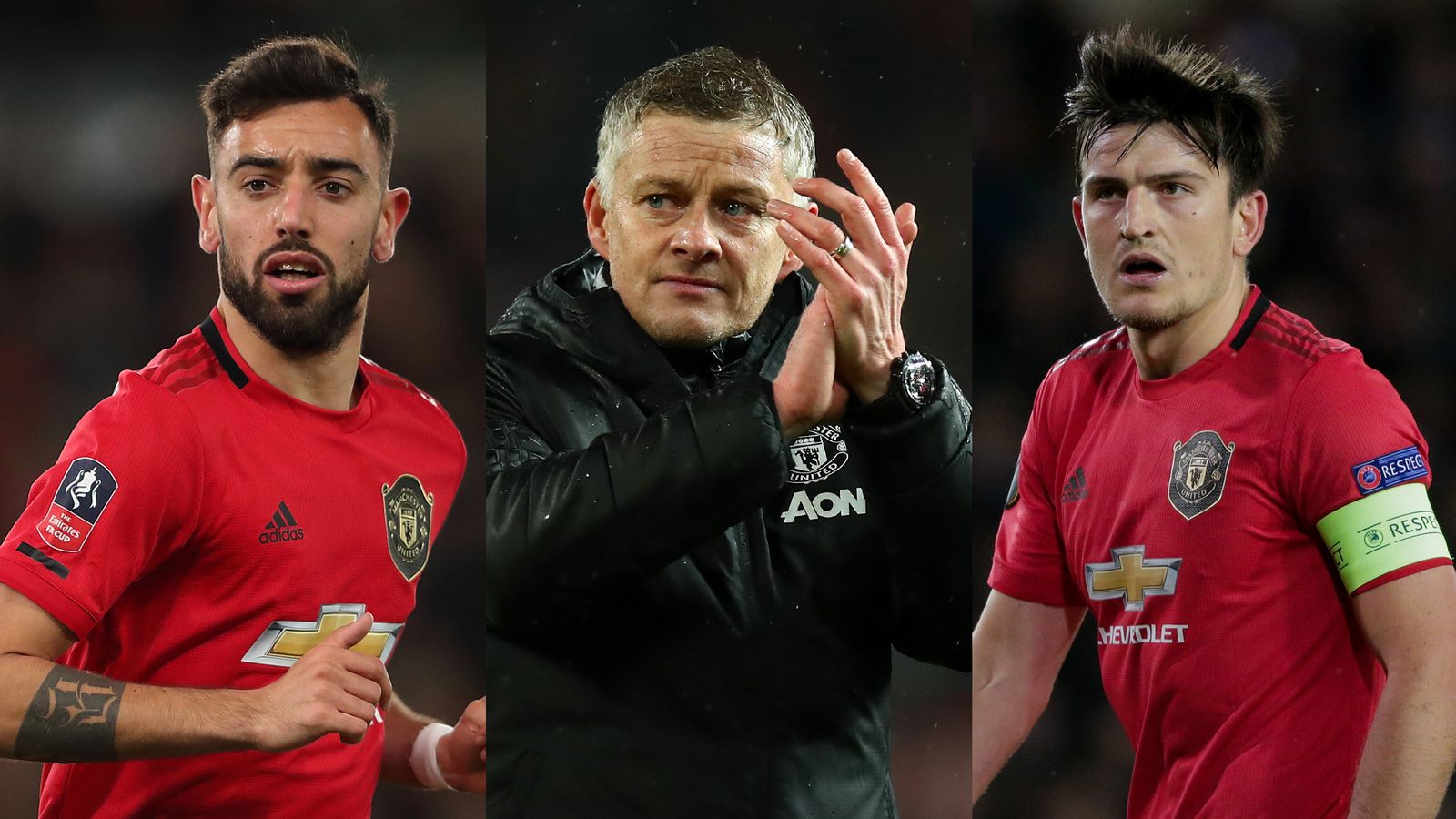 In a world where life changed seemingly overnight, the end of 2020 marks the departure of a year like no other - a year of the like none of us have ever seen before, nor will ever likely see again. Yet in this strangest of times, a familiar and long overdue sight is enough to fill the hearts and warm the cockles of Manchester United fans up and down the globe.
A sight you began to wonder we'd ever see again. It was a sight we used to take for granted, one that become achingly familiar - glorious for everyone who loves this club, overwhelmingly sickening for everyone else. It is, of course, the view from a lofty position in the Premier League. Not since our last title in 2013 have United been as close to the top of the table at any stage in a season as they are now. Not since Sir Alex Ferguson retired, after that last title win, have United flexed their muscles as a genuine contender for the title. We may have finished second under Jose Mourinho three seasons ago, but that felt like a false position. We were never anywhere near the leaders, and didn't even try to catch them. In a poor season, Manchester United were a very distant and half-hearted second.
But yet, as we finally say good riddance to 2020, a year that has felt like an eternity, United are again second in the table but, this time, within striking distance of Liverpool at the summit. We finished 33 points adrift last season, but are now only two points off the top with a game in hand. Not bad for a PE teacher with no tactics.
This time 12 months ago, the Scousers were already receding into the distance and Solskjaer's United were nowhere. This terrible year is, at least, ending on a high note.
What's more, United soared into second in a manner befitting of this great club - a manner ingrained in the very workings of this football club. A Fergie-time winner in a game where United had not played well, sealed by one of our own - a man who has displayed rare qualities in one so young, and the epitome of the human inspiration that has touch our hearts in an extremely difficult year. Is there anything more Manchester United than that? You love to see it.
This was a victory for football - a victory secured in vintage style against opponents who refused to attack and came with a solitary aim in mind, to park the bus and nick a draw. Last season, or even a few short months ago, Wolves would have succeeded in that mission. United simply wouldn't have had the staying power or the werewithal to keep believing and pushing
to the end.
The Reds may not have been at their best, but isn't that what potential champions do? Grind out results and win ugly when not playing well. How many times did we do that throughout our all-conquering reign as England's football tour de force. We often made a habit of it, so much so that teams used to quake in fear at the very sight of the time added-on board going up. Solskjaer's United may not yet have reached that stage of psychological warfare, but there are signs the club's long-term vision, their belief that Solskjaer is the man, is coming to fruition.
This side never knows when its beaten and has spirit, character and courage in abundance. Again, as he continues to do every week, Bruno Fernandes made the difference. 32 goal involvements in 29 games for a man who still hasn't been here for a year yet.
Not even the most staunch United fan, or even the most confident better, would have predicted this. You'd have got long odds on Solskjaer's side being Liverpool's closest challengers on New Year's Day, especially given our poor start and the constant pressure the United boss has been under. But yet here we are, clinging to the coat-tails of a Liverpool side that have been far from infallible. Of course, it's premature to say we will be their closest challengers but, as the old adage so often says, your position at the turn of the year is roughly where you'll end up come May (or maybe June)...
Do I think Manchester United will win the title? No, not this year anyway. We won't, but we certainly can, we're in the mix and genuine contenders for the first time since the retirement of Sir Alex. I would settle for closing the gap and pushing hard at the top. That in itself is progress.
United go to Anfield on January 17th. We'll get a much better idea regarding our credentials after that. If we emerge unscathed, like West Brom but unlike so few others, we have a title fight on our hands. You suspect we still have a way to go, but nothing is certain in these bizarre, topsy-turvy times. Imagine ending Liverpool's unbeaten home run with a 97th-minute, wrongly-awarded, twice taken Bruno Fernandes penalty to put us top of the league... we can all dream, right?
And so, as we leave 2020 behind, the hope is for an upward trajectory and a better year for all (let's face it, nothing can be worse). Solskjaer's United approach the imminent changing of the calendar in fine fettle and in their best shape for almost a decade. Wouldn't it be fitting, so gloriously, so unexpectedly fitting, if the arrival of 2021 paved the way for the arrival of Manchester United's 21.