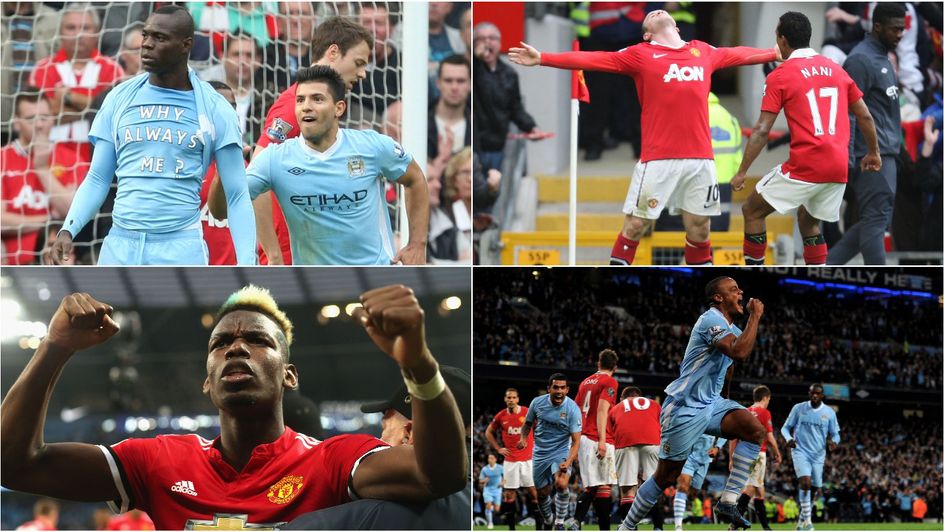 Ask any Manchester United fan and we'll tell you Liverpool is both the fixture we look for first and the one we always want to win the most.
I'm sure they would say the same. But there's nothing quite like a local cross-town derby clash to stir the sense, get juices flowing and conjure up emotions like no other game can.
Manchester vs Merseyside may be a tribal feud of mutual hatred and pure loathing, and a rivalry that extends far beyond football but the derby is about bragging rights, local pride and the chance to claim the city as your own. If anyone ever asks you who you despise more, just remember: "I hate Man City because I'm a Man United fan but I hate Liverpool because I'm a normal human being." As a former Reds legend succinctly put it, it's like choosing which of two men gets to nick your missus.
On the eve of the 183rd Manchester derby, memories of the 182nd are still firmly in the forefront of our minds. On one of Ole Gunnar Solskjaer's finest hours as manager, Scott McTominay's 40-yard fizzer put the seal on a derby-day double and sparked scenes of wild celebrations on a level not seen at Old Trafford for many a year. I had tears in my eyes that day, it meant that much to me. There have been some special days at this club, and that day back in March was right up there.
Little did we know what was about to unfold as a global pandemic took its deadly hold and changed the world beyond all recognition. Football would shut down completely as the world went under lockdown, and - by the time it did resume - things simply didn't seem the same. The 182nd Manchester derby was a reminder of a time before Covid. Whils
t a return to those halycon, pre-coronavirus days seem to be closer to returning thanks to the promise of a vaccine, Saturday's clash will be a stark reminder of the life we're currently living.
For the first - and hopefully only - time ever, the latest epic in this long and gruelling struggle for supremacy will be a derby played behind closed doors. It's been eight long months since McTominay's injury-time screamer saw Solskjaer become only the second manager ever to beat Pep Guardiola three times in a season - it was also the last time supporters watched Manchester United live at Old Trafford. Two weeks later, the UK went into a full three-month lockdown. Derby day is defined by fan fervour, so the backdrop of a cross-town clash in a deserted arena is an alien concept.
Fans are returning to stadiums and could be back at M16 as early as next week if the government move Greater Manchester into tier 2, therefore allowing up to 2,000 supporters for the Leeds fixture next weekend.
The derby used to be irrelevant, in part due to City's nomadic existence and United's pre-eminent, all-conquering dominance as British football's tour de force. City were a footnote, a mere anomaly, an afterthought. Like the annoying brother who used to walk timidly in your shadow in the playground because he had no one else to look up to. He would never do anything to hurt you, but he was always there clinging to your trouser leg, hoping to be thrown the odd scrap of affection every now and then.
The Abu Dhabi takeover in 2008 changed all that. Whilst United maintained the early honours, a new force was coming. A blue moon was rising and it was here to stay, starkly illuminated by their eleven major honours in that time compared to our six. Indeed, the noisy neighbours have become the biggest and best sports car money can buy, whilst United have been reduced to that ring rusty older model that used to be the envy of the world but is now unreliable past its best.
But, like a trusty old Subaru, United are still capable of firing all cylinders when the two go head-to-head, especially when, and whisper it, City's well-oiled machine may not quite be the all-conquering juggernaut of recent years.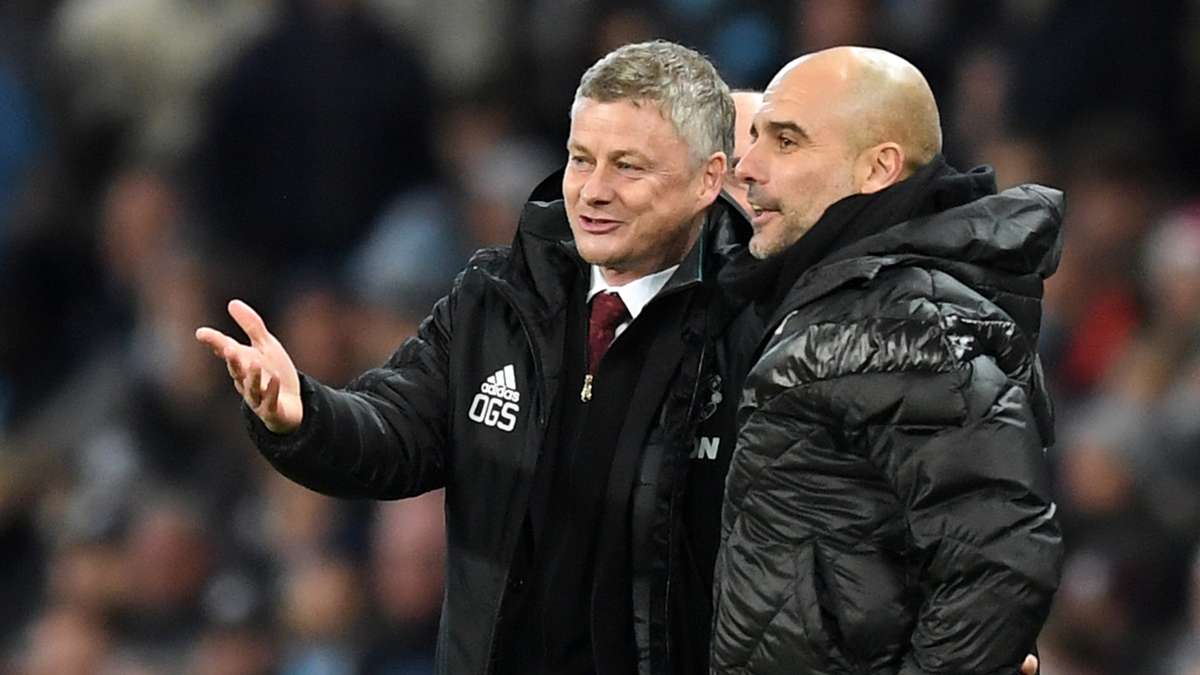 The league table doesn't lie, but it can deceive. Somehow, despite the world and his wife queuing up to proclaim the shortcomings of both Solskjaer and his side, United go into this derby ahead of City in the league - by next week, the Reds could be sitting pretty in the top four, breathing improbably down the necks of the chasing pack with a game in hand. United have been fitful, frenetic and often chaotic but yet somehow, a third of the way through the season, they're in the mix.

Not bad for a side that have been repeatedly written off.
As Red meets sky blue in Manchester, a wildly fluctuating United side welcome a Manchester City team ominously starting to purr. If game no.183 between these two emulates instalment 182, Solskjaer's United will be the toast of the town once again.