For the first time in over a decade, the Reds of Manchester and Merseyside lock horns as the top two sides in the Premier League.
There is always everything at stake and it ALWAYS matters when the country's two most historic, successful and illustrious clubs go toe-to-toe, but rarely since 2008-09 has a single meeting seemed so seminal. There has not been this much riding on the fixture for a long, long, long time - not since that aforementioned season in 2009 when Sir Alex's United held off Rafa Benitez's side after Liverpool's Spanish manager planted a psychological seed with his infamous "facts" rant. The season marked the first, and so far, only time, these two totemic juggernauts of the English game have directly battled for supremacy in the Premier League era.
Liverpool, as we're all too painfully aware, cantered to the title by a landslide last term but, improbably, Ole Gunnar Solskjaer's men head to fortress Anfield as the surprise leaders having cut a swathe through the league with nine wins from eleven. Top of the table, the form team and unbeaten away from home in the league for almost a year. Rarely has there ever been a better time to play Jurgen Klopp's side, despite the fact they are unbeaten at Anfield in the league for almost four years. First off, there is the lack of crowd at Anfield - a factor so integral to their unbeaten run - their defensive injuries and the fact the Scousers haven't, not yet at least, represented the all-conquering juggernaut of last season.
Even behind closed doors, their record at Anfield remains imperious, but it gives United the slimmest of advantages.
Throw in the fact that United are playing well, winning games and sit astride the summit, we should be feeling more confident going to Anfield this time than at any other time for many a year. A 33-point chasm in 2019-20 there may have been, but its a much more even keel this time. This is a bigger game for Liverpool. The onus is all on them. Five years on from 2016's smash-and-grab under Louis van Gaal, secured by Wayne Rooney, now is the time. We can open up a six point gap between ourselves and the side proclaimed as the greatest Premier League winners of all time. It would send shockwaves through the league and throw down a frightening gauntlet. It would only further fuel the belief that 21 is coming in 2021.
Puff out our chests, remember ALL of Anfield crowing over Munich, the Kop doing aeroplane gestures, the time we stopped them doing the treble, remember that TWAT Kenny Dalglish, remember the disrespect when George Best died, remember Alan Smith and the ambulance, remember that cheating, diving, racist, cannibal and vile piece of shit Luis Suarez? Remember their unprovoked assaults and attacks on our lads? Remember feeling physically ill in 2005, and 2019, and last year when the Premier League title ended up at Anfield. Be fuelled by the memories, by the anger, by the history, remember all these things and channel it. Remember the truth hurts. Let's put them in their place, show them's who boss and silence these bin dipping, sister shagging, seven-fingered, murdering, racist, victim FC, shadow dwelling cavemen. I've never wanted to beat this self entitled, loathsome, arrogant, mouthy and vile football club more than I do this time around. It's always nice to beat them, but this one would be extra special.
One glance at social media over the past few days tells you everything you need to know - the football world and his wife are worried - nay, petrified - of Manchester United again. Pundits and former players you never hear a peep out of have been queuing up to discredit us and try to proclaim our position as a false one. Yes, ladies and gentleman, lads and lasses, Ole Gunnar Solskjaer's tricky showtime Reds are back to doing what they do best - boiling the piss of haters across the world. Crawling out from under their rocks to pour scorn on United and their lofty position, the ABUs are shitting themselves now the Reds are on the charge. I've been insufferable but why shouldn't I be. I'm revelling in a position we haven't been in for almost a decade and I'm making the most of every single second of it. The hunters have become the hunted.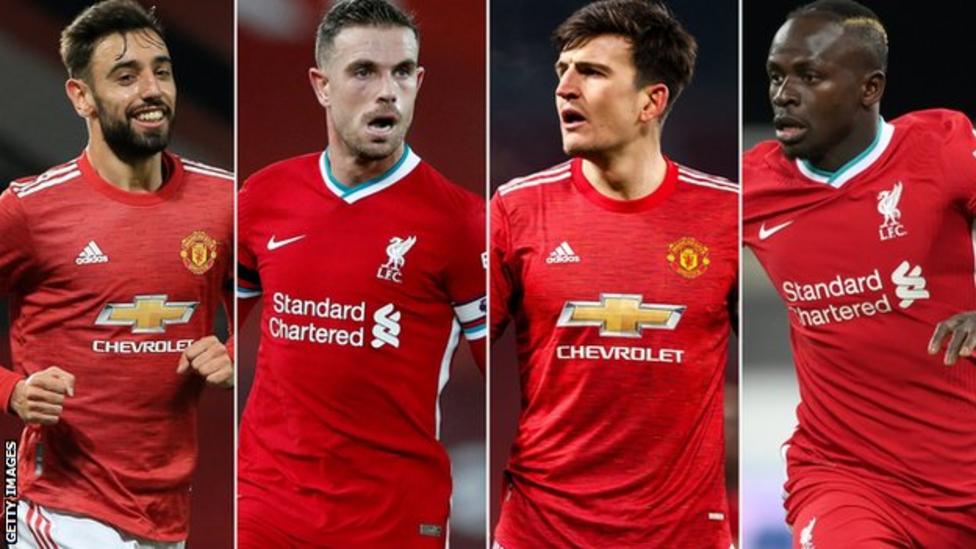 But can Manchester United seize the day? Can we hold our nerve and continue to do what we've done to get to this point or will the added pressure of a surprise title charge begin to show? Of our current squad, only Nemanja Matic and David de Gea have ever won the title - they are the only two men to know what this feels like, and what it means to be top of the table. It's completely new territory for everyone else. The players need to understand it, embrace it and know how important this is. What an opportunity this is - it it is one that needs to be drummed into the players but without making them lose focus. Feet need to be kept firmly on ground. Solskjaer and Michael Carrick have been there and done it all before, and so they need to instil this into the side. Having claimed top spot, the players need to believe in themselves and do everything they can to stay there.
It all points to a seismic day at Anfield, and whilst its too early to proclaim this at a title decider, victory behind enemy lines would bring with it one heck of a statement.
There's a tavern in your town, in your town...