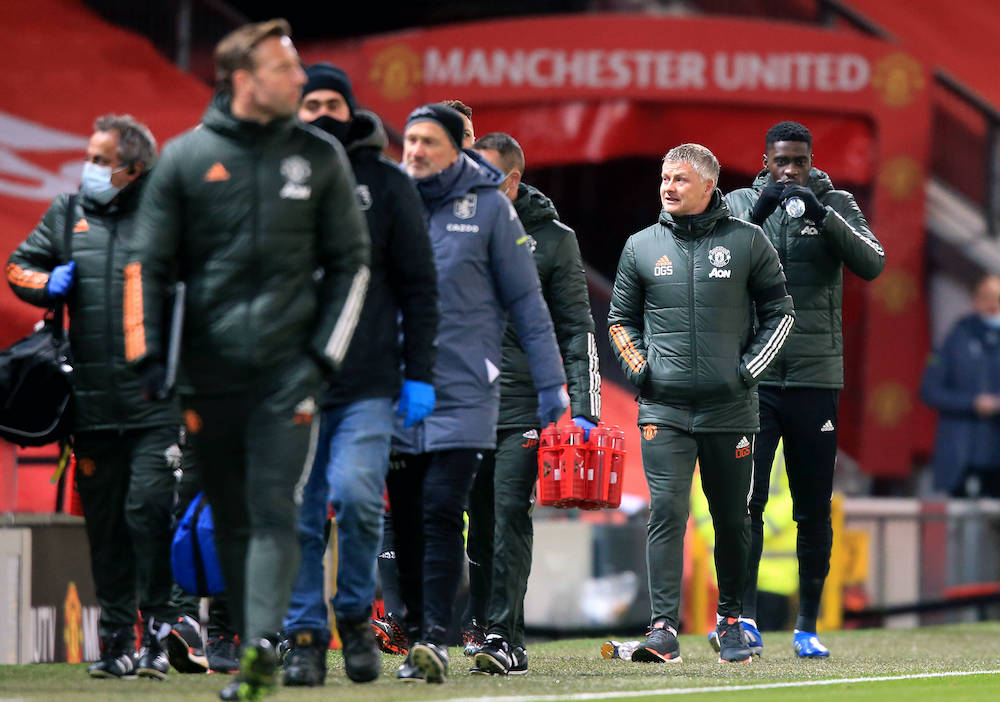 As Aston Villa poured forward in search of a leveller, there was one thought uppermost in my mind. One thought that refused to dislodge itself from the recesses of my grey matter as fourth official Darren England raised the board signalling five additional minutes.
I'm naturally a nervous wreck when watching United, I cannot sit still and have to yell at the TV to help get me through it. A 2-1 lead in the final minute for a team that struggle to defend is not a place you want your side to be as a nervous watcher. I found myself, hoping against hope, that - this time - United wouldn't do a Southampton and instead see this one out. The Reds had led 2-1 for 73 minutes against the Saints, only for Michael Obafemi to bundle home a leveller at the death last term. Fortunately, it proved only a minor blemish and didn't cost us. But here, watching through my fingernails, there can't have a United fan anywhere who wasn't fearing a repeat.
Yet there was to be no late setback, no Villa-shaped spanner in the works, as United held out for a crucial, massive victory they probably just about deserved. The Reds have have more impressive wins this season, but there won't be many more important. When you put this tie under the microscope, you can't help but feel its one we have allowed to slip from our grasp last season. That in itself shows the giant strides made by Manchester United and Ole Gunnar Solskjaer in five short months. The scenes at full-time, when the entire squad mobbed Eric Bailly upon his heroic, match-saving intervention, epitomised the unbreakable spirit that pours from every sinew of Solskjaer's United. This is a team that doesn't know when its beaten. As the old adage says, a picture paints a thousands words.
So where does all this leave our team as we enter a new year and the halfway point of the 2020-21 campaign? Hot on the heels of champions Liverpool, clinging to their coat-tails at the summer, separated from the team that held a 33-point gap over us last term by goal difference only, that's where.
It's a position few, perhaps not even the optimistic Solskjaer, could have predicted at this stage after that game against that manager in October (surely you know the one, right), left us floundering in 16th. Solskjaer, a man ridiculed, lambasted, deried and haunted by the spectre of Mauricio Pochettino at every turn, has pulled United into contention, creeping under the radar almost un-noticed to move level with Liverpool at the top. Not since 2009 have the nation's two most successful sides been locked together at the summit of the Premier League. The pair meet at Anfield on 17 January in an almighty ding-dong with both dreaming of the glory that awaits. The world, if not my heart, needs a title tussle for the ages between the Reds of Manchester and Merseyside.
It's a strange feeling being a United fan right now. I don't want to get carried away, and we need to take this one game at a time and not think too far ahead. It is only early January, after all. But yet, deep within you, somewhere in your bones, lies that feeling that used to be radioactive but has become all too dormant. Maybe, just maybe, for the first time in a long, long while, I'm starting to believe. Starting to believe, daring to dream, that this Manchester United side - under a club legend and one of our own - are going to make it 21 in 2021. I don't want to get too far ahead of myself but I'm sure I speak for us all when I say: can you really blame me? The well has been dry amidst a drought that has lasted for too long now so why I shouldn't I feel entitled to get a tad over-excited. I've become accustomed to failure, so sitting joint top of the Premier League - once our habitual identity - just feels strange. This is either going to be the most gloriously unexpected title of the lot or yet another false dawn.
Last season, United drew with Wolves and Villa, dropping points to both Midlands sides at Old Trafford. This time around, the Reds have won both of those fixtures and ground out another over a third, an ugly 1-0 against a pre-Allardyce West Brom. Turning draws into victories, and winning when not at your best - the raison d'etre, the blueprint for success for any side with serious aspirations of winning things.
This now an ever evolving, multi-functional United side, equally as capable of blowing you away as grinding you down. United have shown both sides of their identity, going toe-to-toe with a Leeds side full of vim and vigour, but one that left Old Trafford with its tail firmly between its legs and on the end of a 6-2 thumping. That followed the eclectic smorgasbord of climb-off-the canvas victories, resilient rearguards, second half salvos and the routing of our rivals.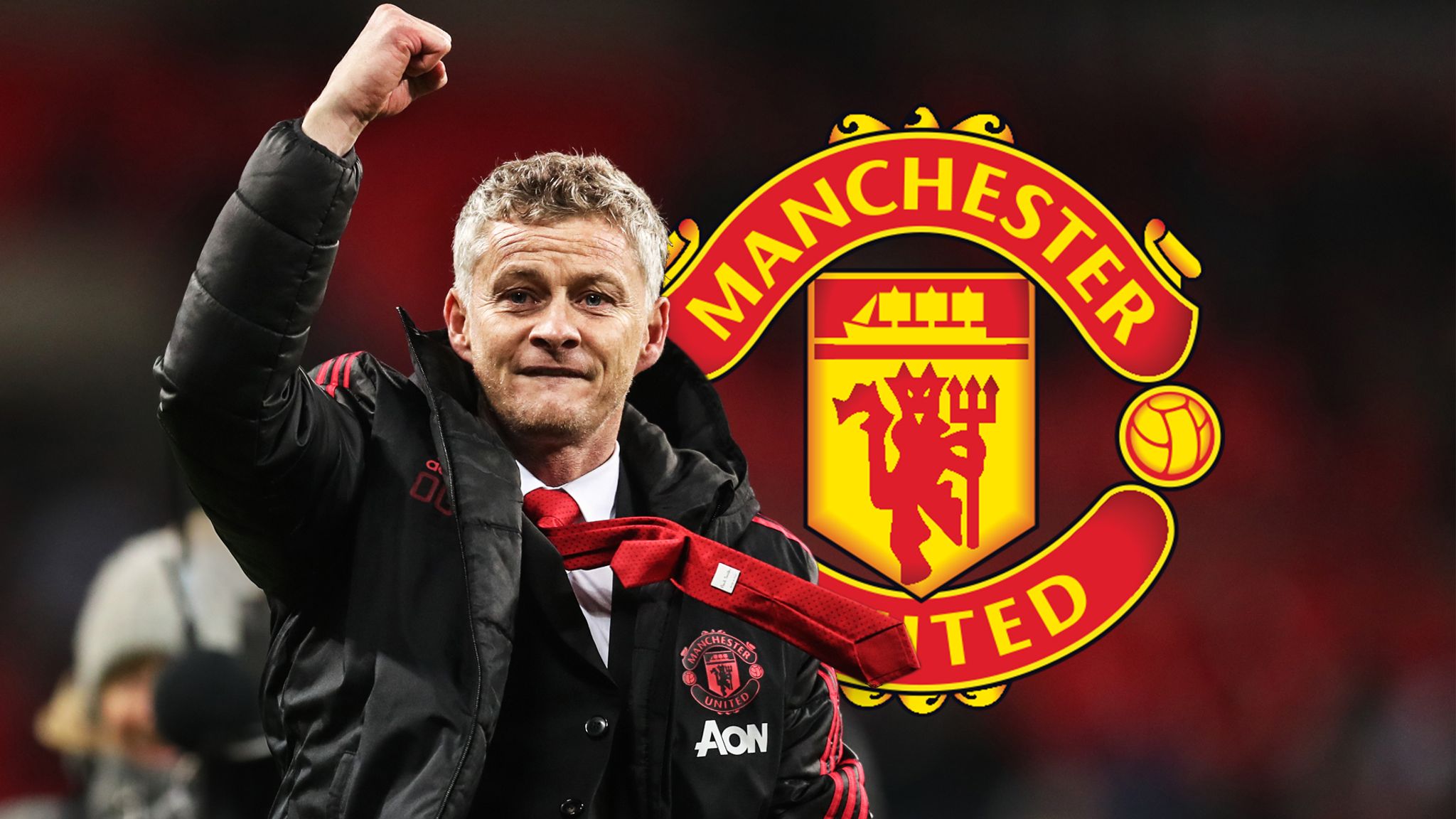 Edinson Cavani, much maligned by many upon his arrival, may have been absent here but has produced vital, under-the-radar contributions. Bailly has been man of the match twice in succession, revelling in Victor Lindelof's absence and Dan James has returned to form. Marcus Rashford and Anthony Martial - the other goalscorer here - have both played their part but yet received more criticism than recognition. This is more than simply a side carried by the totemic impact of Bruno Fernandes.
Of course, we are far from the finished article. The Jadon Sancho saga is likely to rumble on and, for all Bailly's brilliance, he is a man made of glass. At least one new centre-back is a must. There are still some existing players in the squad - Marcos Rojo, Brandon Williams and Jesse Lingard to name but three - whom remain surplus to requirements.
But the very fact the Reds will go to Anfield on an even keel with a side that finished 33 points ahead only a few months ago is proof - if it were needed - that this is a squad on an upward trajectory.