In March 2007, title-chasing Manchester United travelled to the banks of the Thames to face a struggling, relegation-threatened Fulham side.
True to form, and in vintage United fashion, it was not a match for the faint-hearted. Indeed, supporting this club should come with a health warning and an advisory for those of a nervous disposition to stay away.
United were six points clear with Jose Mourinho's twice-defending champions breathing down their necks and with a game in hand. Fulham took the lead through Brian McBride and, although Ryan Giggs equalised, it looked set to be a pivotal day in the title race as the Reds pressed for a winner that seemed as though it would never come.
Step forward Cristiano Ronaldo. With United under siege, the man who would go on to become the greatest goalscorer in the history of the game cut inside and fired home a late, late winner at the death to seal a priceless victory and spark scenes of wild celebrations. Sir Alex Ferguson raced down the touchline to celebrate in front of the jubilant travelling Reds, so much did the result mean to him.
And so on such smash-and-grabs are title challenges built. United did so countless times under Sir Alex but, since the great man retired, the Reds have often lacked the stomach for the fight. Too many silly points dropped against lesser sides have undermined any consistent status as contenders. United only lost five games in Mourinho's first season in charge, but we drew 15 and many of those came at Old Trafford against the likes of Burnley, Bournemouth, Stoke, West Ham and Hull. Put simply, if you want or expect to push for the major honours, these matches are must wins. It is often said that you learn more about a side against teams like these than you do when you play far more glamorous and illustrious opposition.


Ole Gunnar Solskjaer's side improbably lead the way atop the table at the halfway stage, admittedly only by two points and in the midst of what looks to be a title battle for the ages. Even since Christmas, Solskjaer's United have been grinding out perhaps at times ugly, but no less important, victories. Such a habit used to be one of the clear characteristics of Manchester United as a supreme, all-conquering, title-winning juggernaut. But it seemed to be an ability and intrinsic sense of psychology that has been conspicuous in absentia since Sir Alex retired. Whatever it was that gave United the repeated ability to snatch tight games at the death or to get over the line when backs were firmly against the wall, it seemingly left Old Trafford with Sir Alex.
But this side - Solskjaer's United 2.0 - have rediscovered this happy knack. The team have proved more than capable of blowing sides away in blistering fashion (just ask Leeds) but can grind results out.
Wolves were bitten in the 93rd minutes when a late Marcus Rashford winner pilfered the points. Aston Villa were vanquished and Burnley beaten - it's always a battle at Turf Moor and this time proved no different. It certainly wasn't for the faint hearted. In the not too distant past, the Reds would have fallen short but - on a night when United had a chance to go top - their patience and perseverance paid off. It highlighted that this was a United with a renewed physicality and new found mental-strength for consistency. Grinding out results and seeing out tight games are the bedrock for any side with ambitions of success. You're not going to win 4-0 every week. In fact, our very own Michael Carrick once said he preferred it this way.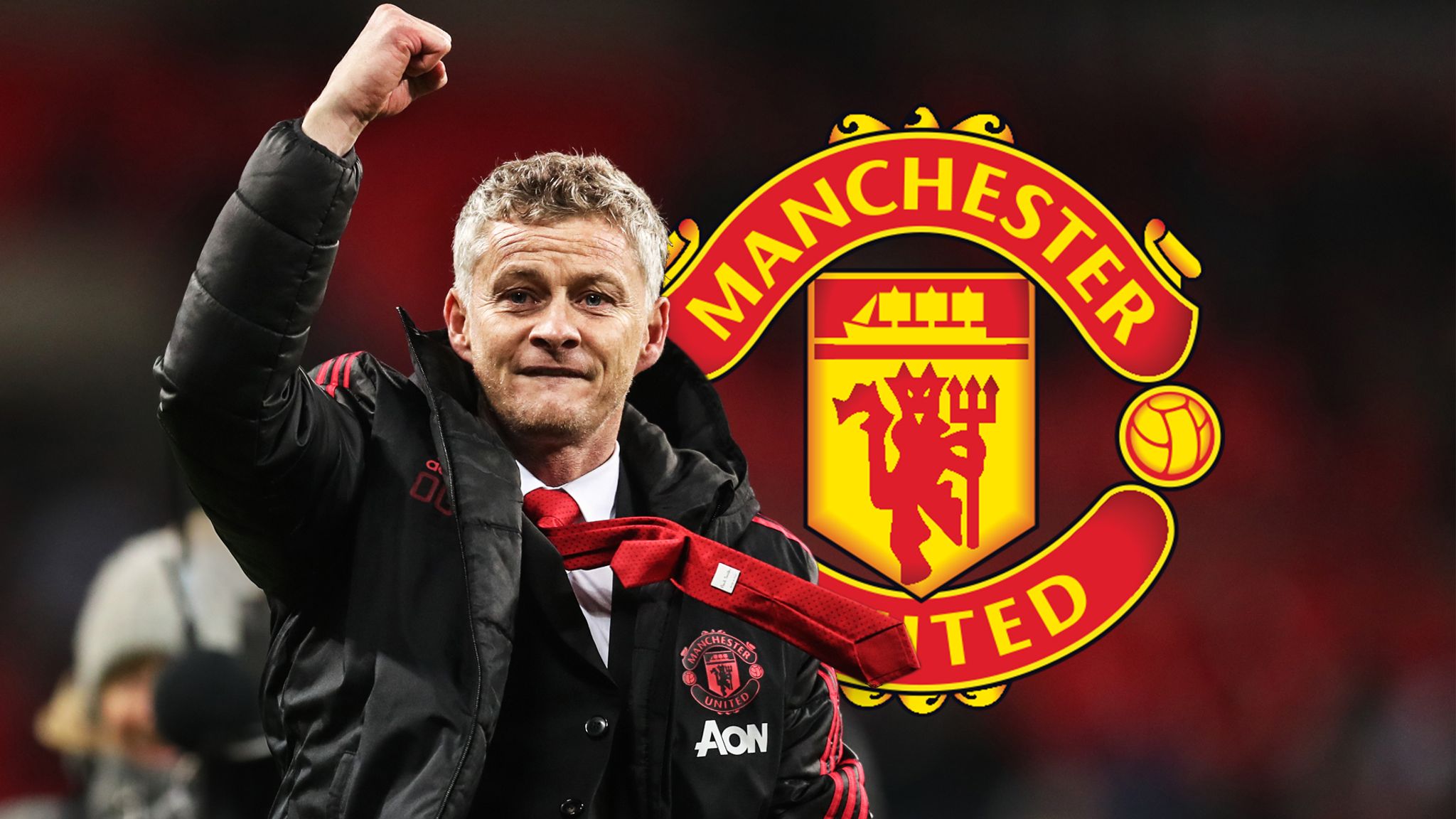 It's getting to the stage of the season where you hear a phrase that seems to have been invented solely for situations like this one. No one is quite sure what exactly it is, but that never seems to stop the mainstream media and press trotting out the "(insert team name) have the hallmark of champions."
Recent history suggests that it is exactly what we're seeing from United at the moment - a down-and-dirty 1-0 away win to an awkward, no-frills opponent, one serving to ruggedly prove a side's title staying power once and for all. It's enshrined in Premier League tradition. Often, it's only after the New Year, only usually applied to a match played in particularly nasty weather and only when a grim fixture is won in a particularly gritty and unspectacular manner. Indeed, it was once said that the acid test of many a player and his team was Stoke away on a cold Wednesday night.
These supposed late-season characteristics could have been written for Ferguson's sides. Well worn and the oldest of old adages - that winning without playing well is the stuff every champion has to do. Breaking down into a muddy, bloody collection of habits, such as grinding out results, popping up with late goals and, of course, the occasional slice of luck. Take United in 2007-08, for instance. In a double winning season, the Reds of Rooney and Ronnie et al won eight out of eleven games 1-0 in the depths of a gruelling winter. The following season, twelve post Christmas game were won by the same unglamorous scoreline. A United side that only conceded 24 league goals all season seemed to win 1-0 every time - even a squad famed and feared for their swash and buckle had to get ugly when needed. It has become an unwritten rule to consider such streaks as that of the dogged work of the champions elect. It can almost be considered a badge of unstinting honour.
More so than any other Reds team since, I'm seeing similar hallmarks in Solskjaer's 2020-21 vintage. Whether it will be enough to deliver the title, it is simply too soon to say, but credit has to go to the players and coaches for instilling a new-found mentality that Ferguson would be proud of.
To his immense credit, Solskjaer has assembled a cohesive unit that look capable of going all the way. He has created a dressing room full of character, courage and spirit and has the players fighting for the iconic badge again. Everyone is singing from the same hymnsheet.

You would be perhaps forgiven for thinking a team with the stellar talents of Pogba, Edinson Cavani and Bruno Fernandes - to name but three - don't quite fancy rolling their sleeves up and getting stuck in away from home on a cold, wet January night, thank you very much. Top class players can come with the perception of strutting their stuff against a bigger rival, rather than climbing down to the level of a lesser opponent. But all three played their part on Wednesday - the first two scored and the latter got an assist. You have to step up to the mark just as much at Fulham and Burnley as you would at Liverpool and, right now, this squad are doing that.
Just as the legendary Usain Bolt was equally impressive when slowing up over the finish line as he was in racing away and getting there in the first place, there appears to be a special place in our hearts for performances in the final stretch that simply do just enough.