As you may have heard, Manchester United sit astride the Premier League summit in the New Year for the first time in eight years.
Ole Gunnar Solskjaer has masterminded an incredible turnaround, from the dismal defeat to Spurs and 16th place, to leading the way and looking down from on high after 17 rounds of matches - almost the halfway point of the season. There is still a long way to go and it would take a brave man to even try and put money on the outcome of this mad, topsy, turvy and unpredictable season.
As the Premier League panorama stretches out below United, it is new and uncharted territory for a group of players used to operating as the hunters. They have now become the hunted, there to be shot at (hypothetically of course) having climbed back upon the perch we used to claim as almost exclusive ownership. Solskjaer and assistants Michael Carrick and Darren Fletcher - a new addition to the backroom staff - have SIXTEEN league titles between them as a trio from their playing days. As coaches of a squad not used to being the creme de la creme as Premier League leaders, that must count for something.
Of course, you don't win anything in January and its where you are in May that counts. But United were not expected to even be anywhere close to a Liverpool side which finished 33-points ahead of us last season, nor a Manchester City that have become serial winners under Pep Guardiola. Indeed, should the former claim victory over us in Sunday's almighty ding dong at Anfield, Jurgen Klopp's side will share the summit and move back level on points with us. Our time in the spotlight would have been a brief - if glorious - one, at least for the time being.
United's stint as sole leaders may only last for a matter of days, weeks, months or even - however unlikely - all the way through to May. I don't think we'll win it and nor - despite the unexpected bonus of a title charge - am I expecting United to do so. But you're not human if you haven't at least dreamed of 21 coming home in 2021 and moving back to two league titles ahead of Liverpool this year. My heart is with Ole's tricky showtimes Reds but - sentiment aside - City will take some stopping. For all my tongue in cheek baiting on social media, I still feel the title will end up either at Anfield or the Etihad.
It has been a difficult few years for us United fans as our two fiercest and most hated rivals have become the country's two pre-eminent clubs, leaving United in the dust. As if Man City taking two successive titles, with a domestic treble to boot, wasn't hard enough to stomach, the unmentionables revival under Jurgen Klopp - with a sixth European Cup and the end of their 30-year title drought - was the unpalatable icing on the inedible cake. Having to witness City and Liverpool sweep up the silver like no tomorrow - as United ourselves used to do - it's made me want to eat my own scrotum. Particularly when set against United's own lack of success and our three-season trophy drought.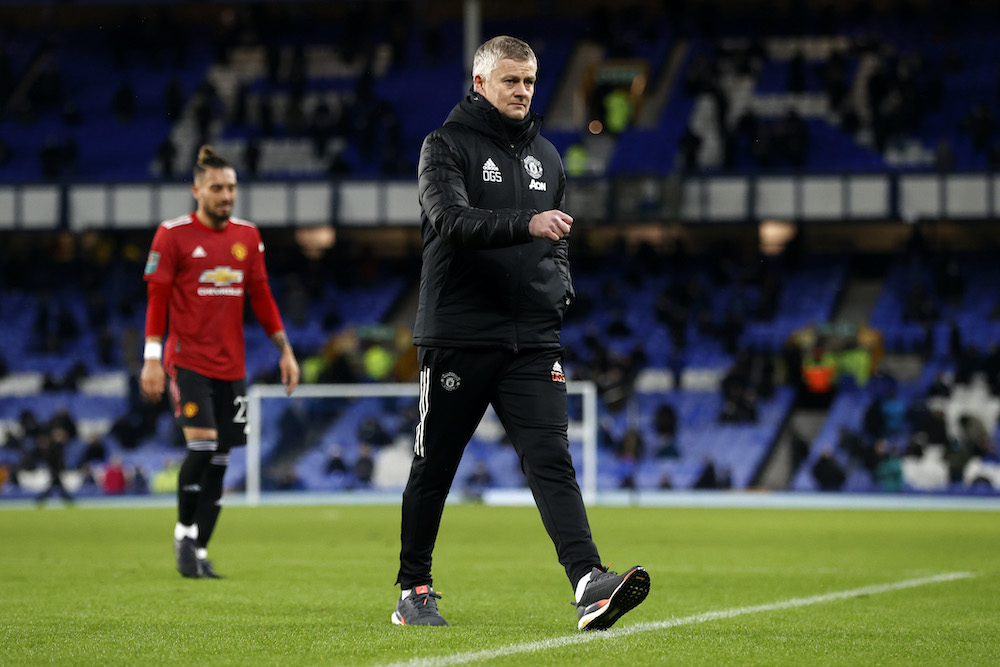 Even the thought of a United title win has seemed far-fetched in recent seasons, so why shouldn't we cherish this moment. United may not be in this position for long but that doesn't mean I won't make the most of it. I've enjoyed every single second of us topping the table outright, and shall continue to do so. Yes, I've become unbearable on social media and have probably boiled many a piss in the process, but do I care? Not a jot - why should I? I've had to suffer in silence whilst my club's rivals have taken the trophies, so why shouldn't I revel in the fact that United are resurgent and have made the entire planet worried again. I'm going to fully enjoy this and rub it in as much as possible while it lasts. In fact, I think the best thing to do for the league now is to null and void the season and award the title to the current leaders. It's the best and safest thing to do as Covid cases across the country continue to sky rocket. If you don't support a club top of the league, you're irrelevant. You could try talking to me, but I won't be able to hear you from up here. I think I've got altitude sickness.
It's been so long, I've forgotten what it looks and feel like to be top of the table. The fact that so many are rattled by our presence as league leaders tells you everything you need to know.
We may only have another 24 hours as the Premier League's no.1 side, so make the most of it. We're Man United, we're top of the league!