935 days ago, there was a new name in the Manchester United hotseat. 27 May 2016. Striding into one of the highest profile jobs in world football came an equally high profile man - a man who came with excess baggage but an undoubted reputation as one of the best bosses of his generation. He came on a wave of expectation, excitement and anticipation. Most of us, me included, wanted him. Finally a Manchester United manager worthy of the name.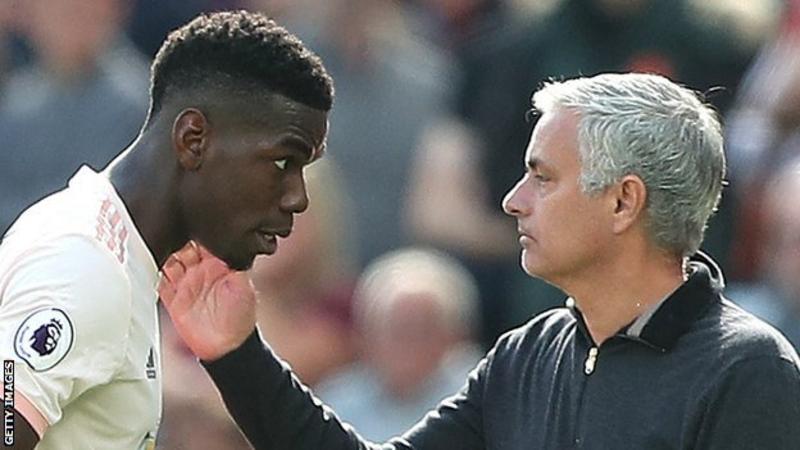 Now, two and a half years on from the appointment that seemed certain to return both Jose Mourinho and Manchester United to former glories, United are on the hunt for our fourth permanent manager in five years and Mourinho's stock has fallen further than it ever has before.
He arrived at Old Trafford with a point to prove having left Chelsea under a cloud but history has repeated and Mourinho is facing an uncertain future. His days as an elite top level manager look almost certainly over after a tumultuous 30 months that started well, peaked earlier than expected before crashing to earth in familiar fashion. But where did it all go wrong?
Although United won only 18 Premier League games - there were 15 draws but only five losses - in his first season in charge, Mourinho delivered two trophies as United went on to win a double of Europa League and Carabao Cup. Two pieces of silverware and a return to the Champions League.
It seemed like merely the start. Instead it proved to be as good as things would get. A settling in season in which he bettered Pep Guardiola's debut campaign in charge of City in the latest instalment of a compelling managerial rivalry between the two men.
He was the first man ever to win a cup in his first United season, and appeared to have laid the bedrock for 2017-18 - the season where, history showed, it all came together and he cut a swathe through his domestic rivals to bring the league title. Mourinho had never failed to win the title in his second season at a club.
That belief was only fuelled by a magnificent start in which the team stormed to the top of the table. 4-0 win followed 4-0 win as United caught the eye in a manner which we hadn't seen since the vintage of our 2008 Double winning side. United - and Mourinho - were back....or so we thought.
In fact, Mourinho had already hit his Old Trafford ceiling. Our best start to a season in years soon faded, and he reverted to type as dissenting voices began to swirl and circle around the Old Trafford corridors.
City took the derby honours, and then came what now looks a major turning point in Mourinho's relationship with the United fanbase.
13th March 2018. The Reds had performed heroics to beat Liverpool three days previous, but - after an overly negative performance in the first leg of the Champions League against Sevilla - a torrid and tepid tactical showing sees our side humiliated at the hands of the limited Spanish outsiders. Mourinho launches into an impassioned 12-minute rant to defend his record, and from then on the dye was cast. That night, the nadir of his Old Trafford tenure, saw Mourinho lose control - control that he was never able to wrestle back.
Mourinho had failed to pull off a win against arguably the weakest team left in the competition. An early sign that he and Manchester United were incompatible. It was a night when many lost faith totally in Mourinho.
His signings have, in the most part, been questionable, with the form of Romelu Lukaku, Nemanja Matic and Eric Bailly in particular falling off a cliff.
The narrative surrounding Mourinho's decline at both Chelsea and United has involved friction - and often friction with star players.
Rui Faria - the brains behind Jose's brawn and his loyal, career-long sidekick - left in the summer. Faria was thought to be the man to do a lot of the analysis and defensive work. Mourinho saw several high profile transfer targets slip through his fingers and slowly, inexorably lost not only the fans but the players and those above him in the boardroom too. It marked the start of a long and painful goodbye.
Run ins with the media, the fans, the board and many of his players meant that Mourinho was living on borrowed time. It's appeared for a long while now that he has been a man sleepwalking towards his own fate. A fate that has now inevitably come. In his defence, he won more in two and a half years that his contemporaries Jurgen Klopp and Mauricio Pochettino - both of whom are still waiting for silverware.
On reflection, his tenure was hardly a disaster - Europa League, League Cup, 2 x CL qualifications, FA Cup final & last season league runners-up. But the football was joyless, he lacked a plan, bought badly and failed to improve players. There was nowhere else to turn.
Mourinho may not have promised fast flowing football at Old Trafford, but he did guarantee domestic success. Neither has happened and, added to the typical Mourinho recipe of trouble and strife, the inevitable has happened.
Goodbye, Jose, thanks for the memories. Thanks for what you did in your first two seasons, I wanted you and really hoped it was going to work. It hasn't. Good luck for the future.