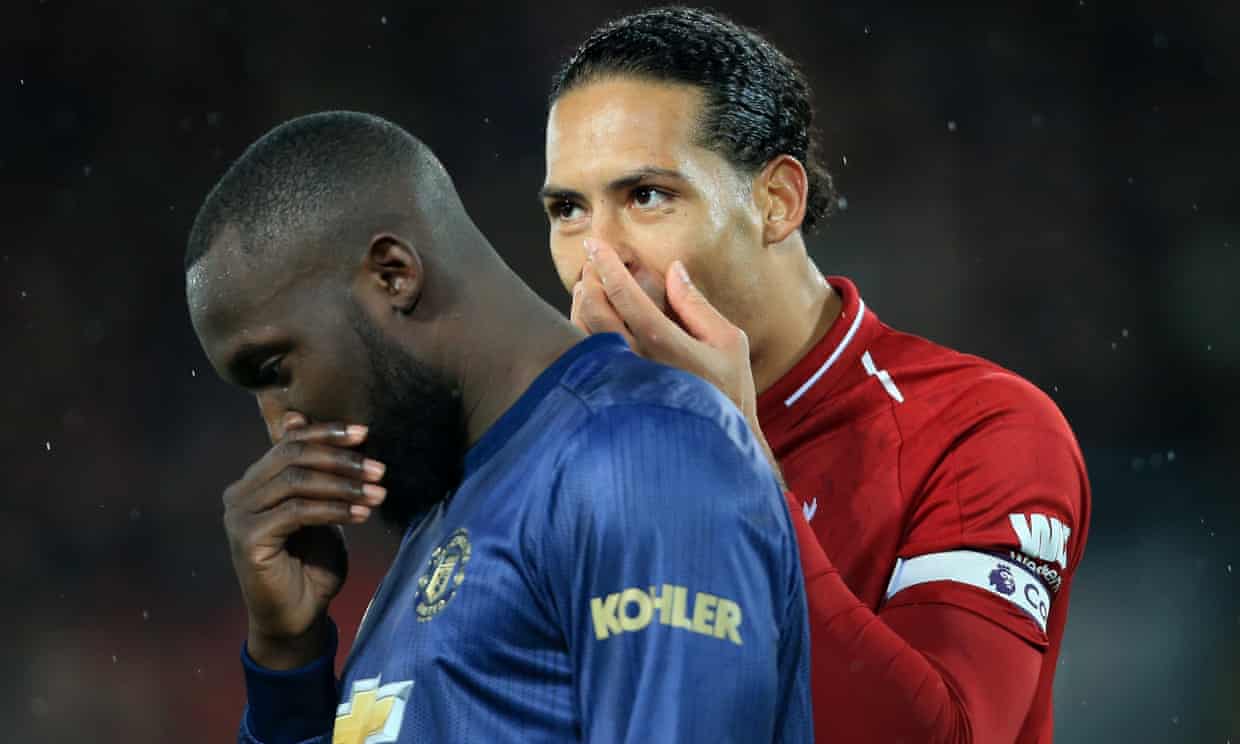 United's negative, lame performance in their 3-1 defeat at Liverpool carried all the ominous hallmarks of a broken team and the unmistakeable sense of Jose Mourinho's managerial reign reaching an inevitable conclusion. Three years ago to the day - 17 December 2015 - Mourinho was sacked by Chelsea in a chain of events that led him to the job he is believed to have always wanted.
Mourinho's job may not be in imminent danger but it takes a huge leap of imagination, or a transformation that currently looks impossible, to see the decorated Portuguese manager at Old Trafford beyond the end of this season.
Mourinho and United are judged when placed alongside Liverpool and in games like this. On this occasion, the whole mood, performance and attitude of the two teams and managers were light years apart.
His morose demeanour is the sharpest contrast to Jurgen Klopp's driven, animated style and it is the German who currently possesses the managerial Midas touch.
These are two clubs heading in very different directions. The contrast could hardly be greater.
The ambition, the pace, the quality, the work ethic and the spirit of Klopp's Liverpool against a United side lacking in all those departments. A slick, cohesive, unified force against a rudderless mess.
The tables have well and truly been turned – underlined by the 19-point gap that now separates Klopp's title contenders from Mourinho's expensively assembled also-rans.
Mourinho, who hadn't tasted defeat at Anfield since 2007, tried to park the bus, but this time it got blown away by the Liverpool juggernaut. Battered by Spurs, ripped to pieces by City and Liverpool and played off the park by the lesser lights of Wolves, Derby, Brighton, Palace, Young Boys and Valencia. This terrible manager's 2018 identikit.
The statistics make for damning, brutal reading - 26 points from 17 games (our worst ever start to a Premier Legue season), 29 goals conceded - more than in the entirety of 2017-18. 19 points off Liverpool, eleven off fourth placed Chelsea and closer to the bottom three than the the top two.
We've got one win in six league games and a goal difference of zero. A fractured dressing room and a cliqued group of players whose relationship with Mourinho appears broken beyond repair.
It is worse than the David Moyes season. Louis van Gaal, Mourinho's predecessor, only lasted two season but at least his United side had an identity - albeit a mind numbingly boring one. He bloodied youth and didn't divulge into petty squabbles with his players. At least van Gaal spoke of a project and a vision that are now conspicuous by their absence.
United's current ambition is now reduced to tilting at the top four and a cup run, but their stock has fallen so far they are now a side other clubs will want to be paired with in Monday's draw for the last 16 of the Champions League.
The succession of sub-plots swirling around Mourinho only add to the growing conviction he is now simply marking time until the end of his reign.
The biggest one surrounds Paul Pogba, an £89m signing who was not trusted to start in a game that has long been the acid test of the character and ability of United's players.
Pogba has not delivered in the manner expected but it is a brutal reflection of his current standing that not only did he fail to start a game of such importance but that he also remained glued to his seat once the tide had swung against United late on.
Nemanja Matic and Marouane Fellaini, when he came on for the second half, provide the sort of muscle and physical presence Mourinho believes he needs but they also sum up a United stripped of all imagination, only posing a danger when it was presented to them by Alisson.
Pogba must have watched mystified as to how he cannot win a place in this team with the static Matic and incompatible loose cannon of Fellaini ahead of him.
These are the sort of games he was signed for, the sort of games he will have wanted to shape when he returned to United from Juventus, and yet his manager did not feel this was an occasion for him. It is a damning verdict but also begs questions as to why Mourinho cannot bring more out of an unquestionably gifted individual with a World Cup winners' medal with France to his name.
Mourinho's United were a shambolic mess, at the home of a Liverpool side heading on an upward trajectory, creatively bankrupt and shackled to a spoiler's gameplan alien to the club's traditions.
And the responsibility must lie with a manager who no longer looks like he is enjoying life at Old Trafford.