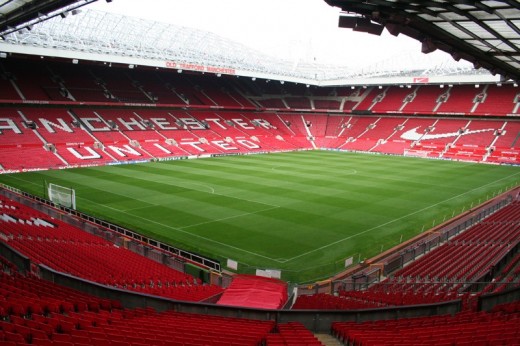 Jose Mourinho has failed to achieve what he was brought in to do - re-awaken the sleeping giant of Manchester United and restore the club's equilibrium having drifted dangerously off course.
Mourinho came with a track record of delivering success wherever he goes, and two trophies in his first season hinted that there, was, finally reason to be optimistic. Mourinho looked to building something.
Three years on from Mourinho's appointment, and Man Utd remain stuck in a cycle of mediocrity. A cycle that is going to take a long while to get out of, with a vast overhaul and a complete restructure needing to be put in place from the boardroom down. Football is cyclical. We saw it with Liverpool's dominance in the 70s and 80s, before United - strong in the 60s - hit back to becoming the all-conquering force of the Premier League era. That's how football works, right now we're at the bottom of the cycle but I truly do believe that, one day in the future, this club will return to former glories.
It won't happen overnight, but then we've gone six years without a league title so what's a few more in the name of progression and long-term stability? It won't be a quick turnaround and will require patience, planning and forward thinking - this board have an excess of the former at the crippling expense of the latter two. The G****r puppet Ed Woodward and his merry band of men cannot be trusted to take charge of the changes needed to put United back where we belong - at the pinnacle of domestic and European football. Mourinho will go, and they've got to also.
For that to happen, the powers that be need to decide what type of club we want to be: one that champions short termism aka Louis van Gaal and Mourinho, or builds a legacy for the future aka Sirs Matt Busby and Alex Ferguson. They need to do decide WHERE we want to get to with a lasting plan and a tangible vision, and how to get there. As already mentioned, it is my belief that those three critieria are beyond the capabilites of the penny pinching parasites from across the pond that comprise the secretive world of United's American owners. They are only interested in money and, unlike everyone who holds this club dear to their hearts, don't give a s**t about anything else.
Mourinho has been unable to revive United's flagging fortunes, instead we're at our lowest ebb for many a year. Things can't get any worse than they are at the moment. So what of the future?
Mourinho's successor must be a progressive and forward thinking manager with an ethos to promote young talent, put a legacy in place on which to build and bring with him a vision and an ideology that has been conspicous by its absence. Even if we had to wait for the titles and trophies to follow later, I'd accept that if it meant we could see a brighter future for this club.
The trouble is threefold: there's not too many of these men out there, I don't trust the board to make the right decision and, perhaps most damning of all, who would actually want a job that is quickly becoming a poisoned chalice.